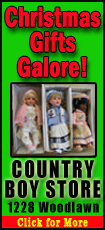 The Athens prosecutors' office argued Friday that Costas Vaxevanis' acquittal in a closely followed trial earlier this month was based on legal error.
Publication of the 2,000 names in Vaxevanis' Hot Doc magazine touched off a fierce debate on press freedom. None of the people he named have been accused of any crime, and Vaxevanis published the entire list without scrutinizing its subjects for potential wrongdoing.
But the list itself is politically sensitive. It was delivered to Greece by France for potential use in tracking tax evaders. But Athens failed to make any use of it, arguing that it had been illicitly obtained.