Jerry Weber said he discovered a copy of the second song ever recorded by Mississippi blues legend Robert Johnson, "I Believe I'll Dust My Broom," put to disc two years before Johnson's mysterious death in 1938 at age 27.
The rarity, whose value Weber pegged at $6,000 to $12,000, was tucked in a collection of otherwise worthless, water-damaged old platters that sat in a hallway at Jerry's Records for days before anyone looked at them.
"I saw one 30 years ago that was broke," Weber told the Pittsburgh Post-Gazette, "and I saw one that a friend of mine found and let me hold before he sold it. It's the most expensive record I've ever found, and it's in real nice shape."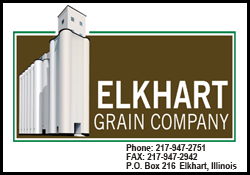 Johnson was an itinerant singer and guitarist from Hazlehurst, Miss., whose landmark recordings would influence a generation of rock 'n' roll icons, including Eric Clapton and the Rolling Stones. Little is known about his life and death. In popular legend, Johnson sold his soul to the Devil at a Mississippi Delta crossroads in return for an extraordinary ability to sing and play the blues.
Weber said the "I Believe I'll Dust My Broom" record he found is in good shape.