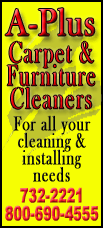 "Of course I still love books, I adore books. But not with the same intensity, the same need," Alexander said Friday, a day after returning home to Minneapolis from the New York City awards ceremony where he scored a major coup for a first-time novelist. "To try and have that level of impact on a new batch of 11-year-olds is ridiculously arrogant. But you've got to try. You've got to aim for that."
With his novel "Goblin Secrets," Alexander seems to have hit the mark. Set in a strange fantasy world populated by witches, masked actors, people with gears for body parts, and -- yes -- goblins, the book won over the five judges on the Young People's Literature panel who bestow one of U.S. literature's most important awards.
"You want to find a book that people will still be reading in 50 years, that's going to be an enduring book," said Gary Schmidt, the Calvin College professor and children's author who chaired the panel. "That's the case with this one -- you just keep getting blown away by what he's doing, and then you get to the end and he brings it all together in a way that's simply stunning."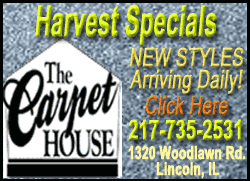 Alexander, 36, teaches creative writing at the Minneapolis College of Art and Design. Prior to the release of "Goblin Secrets" last March, he had only published a handful of short stories in mostly obscure literary journals. He was one of two Minneapolis writers to win a National Book Award last week; Louise Erdrich, long acclaimed for her novels of the American Indian experience, won the General Fiction award for her latest, "Round House."
A slight but energetic man with dark hair and a trim beard, Alexander walks with a cane due to chronic back problems. A theater actor in college who also studied folklore, Alexander crafted a novel that tells the tale of Rownie, an orphan boy who falls in with a troupe of goblin actors; together, they embark on a search for his long-lost biological brother.
"In a way it's very much a classic story of a child trying to find a family," said Liz Burns, a New Jersey regional librarian who reviewed the book for the School Library Journal. "But then he also pulls off this amazing feat of world-building, creating this entire mythology from scratch. It creates a unique place for a child to fall into."
Burns said the best audience for the book is kids ages 8 to 12. She compared it to C.S. Lewis's "Chronicles of Narnia" series and the first couple of "Harry Potter" books. Schmidt likened it to Madeleine L'Engle's "A Wrinkle in Time" and its sequels. Alexander said he hoped it would find adult readers too, particularly parents whom he urged to read it out loud to their kids.
Reviewers have also praised the book for its swiftness in a fantasy genre that often bogs down in lengthy exposition and explanation. "It moves fast, and it leaves a lot to your imagination," said Christine Irvin, an Ohio-based reviewer for the website TeenReads.com.