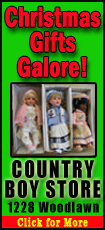 The Abraham Lincoln Presidential Museum in Springfield is now offering $5 off its standard $12 adult admission to anyone presenting a ticket stub from the movie "Lincoln." The film, released by DreamWorks and Twentieth Century Fox, stars Daniel Day-Lewis as Abraham Lincoln and Sally Field as Mary Lincoln.

The Abraham Lincoln Presidential Library Foundation is also offering membership discounts from $10 to $15, depending on the membership level, for visitors who present a "Lincoln" ticket stub. Membership benefits include a number of free admissions to the presidential museum. One ticket stub will be required for each membership discount, and this promotion runs through Dec. 31.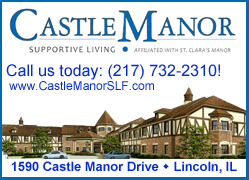 The day after Thanksgiving also offers a special opportunity for families. Visitors to the museum's Facebook page, at www.facebook.com/lincoln.museum, can download a coupon that allows an entire family to visit the museum for just $10 on Nov. 23 only. The family group must consist of at least one parent and can include any number of directly related children. This is a significant savings from the normal admission charge of $12 per adult and $7 per child. This offer cannot be combined with other discounts or promotions.
The coupon will include a section where each family must write what they are thankful for this year. Some of those messages will be posted on the presidential museum's social media sites. During that day, prizes from the museum's gift shop will be given away to randomly selected visitors.
"We offer this promotion on the 149th anniversary of the first national Thanksgiving holiday, proclaimed by President Abraham Lincoln in response to a campaign by 19th-century magazine editor Sara Josepha Hale," said Eileen Mackevich, director of the Abraham Lincoln Presidential Library and Museum.
Presidential museum visitors may currently see an original copy of the Emancipation Proclamation, one of the officially printed commemorative copies that Lincoln signed in full, along with Secretary of State William Seward and Lincoln's private secretary, John G. Nicolay. It is fortunate that the commemorative printing was ordered, because Lincoln's original manuscript was lost in the Chicago Fire of 1871.
In addition, one of the museum's permanent exhibit galleries, "The Tide Turns," features a section on the 13th Amendment, a central theme in the "Lincoln" film and the official act that abolished slavery.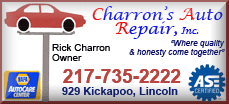 A formal day of Thanksgiving, proclaimed by a ruler or the church, predates the American colonies by many centuries. Gov. William Bradford proclaimed one for the Pilgrims of Plymouth in 1621, George Washington asked for one in 1789, and President James Madison called for one in 1815. Several times during his presidency, Abraham Lincoln ordered a national day of humiliation and fasting, or, after a military victory, of prayer and thanksgiving.

However, it took a 20-year effort by Sara Josepha Hale, editor of Godey's Lady's Book, to finally convince a sitting president to establish a permanent national day of thanksgiving.

Hale wrote to Lincoln on Sept. 28, 1863, to urge him to issue a proclamation, stating that having a national Thanksgiving would establish a "great Union Festival of America." After

meeting with Hale, Lincoln chose Nov. 26, 1863, a Thursday, as the first National Day of Thanksgiving, to match the date of George Washington's first such proclamation.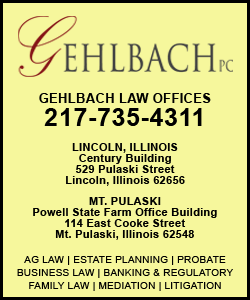 ___
The Abraham Lincoln Presidential Library and Museum combines rigorous scholarship and high-tech showmanship to form the nation's most visited presidential complex. The museum features lifelike figures and scenes, special effects, riveting presentations, and ghosts to give visitors a better appreciation for Abraham Lincoln's enduring legacy. The library contains more than 13 million items pertaining to all aspects of Illinois history and is one of the nation's leading institutions for genealogy and history research. It includes the world's most impressive collection of original Lincoln materials, more than 52,000 items in all.
For more information about visiting the Abraham Lincoln Presidential Library and Museum or becoming a member through the library foundation, visit www.presidentlincoln.org.
[Text from Abraham Lincoln Presidential Library and Museum file received from the Illinois Historic Preservation Agency]