Some voters began lining up at 2 a.m. in the congested seaside capital of this West African nation, with only bobbing flashlights visible in the darkness as people walked to the polling stations.
"We've been through a lot in the last 20 years. Now we're trying to move forward," said Mannah Kpukumu, 36, a civil servant waiting in a line that snaked around a giant cotton tree before dawn. "We the young guys want employment and to be able to take care of our families."
Early turnout was heavy in downtown Freetown, where voters stood in packed lines with their chests pressed up against the people in front of them. Those not yet old enough to vote weaved through the crowds selling plastic bags of cold water stacked in buckets on their heads.
President Ernest Bai Koroma won office in 2007 on promises to help uplift the diamond-rich nation and sought to reassure voters with campaign signs that read: "I Will Do More."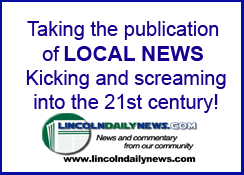 His supporters especially point to strides made in the country's health care system through a program offering free medical aid. And they also see hope for Sierra Leone because of several offshore oil discoveries made in the last three years.
The opposition, though, says that more needs to be done and some frustrated voters said they were backing former military leader Julius Maada Bio.
"The economy is down and people are straining. Thousands of people are jobless," said Alfred Coker, 27, as he waited outside a school to vote in downtown Freetown.
Most of the country's nearly 6 million people live on less than $1.25 a day, according to World Bank statistics, and life remains especially difficult for the estimated 2,000 people who were seriously maimed during the war.
Tens of thousands died during the 1991-2002 conflict famously depicted in the film "Blood Diamond." Observers say the upcoming election, though, will mark a critical test as the country seeks to solidify its democratic credentials.
"Peaceful elections resulting in a credible outcome are critical for consolidating Sierra Leone's hard-won peace and for demonstrating that the tremendous progress the country has made since the end of the hostilities one decade ago is irreversible," said U.N. spokesman Martin Nesirky.
Koroma's APC party is expected to draw strong support in the north and in the capital, though he also appears to be making some inroads in traditonal opposition strongholds. It's unclear, though, whether he can garner the 55 percent of ballots needed to win outright and avert a runoff.