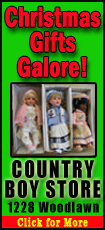 The 64-year-old Democrat has no time to waste. In six weeks, he'll be gone.
In Congress' packed lame-duck session, Curson is a curiosity: He is one of four members of the House sworn in this week to fill a partial term, but he's the only one who didn't win a full, two-year term to go with the temporary gig. In January, he'll drive his truck home, replaced by Republican Rep.-elect Kerry Bentivolio, whom Curson beat out for the partial term. Curson did not run for a full term, only opting to run in the special election after other Democrats took a pass.
The seat was left vacant when Rep. Thaddeus McCotter, a Republican, quit Congress during the summer after he failed to qualify for the ballot because of questions about petition signatures.
Curson, a burly, bearded ex-Marine and United Autoworkers union representative says he didn't even realize for sure that he'd won until midafternoon the day after the election.
"It kind of stunned everybody, but immediately the phone just came off the hook," he said. Party leaders called offering "all the help they could to get me off the ground and running."
Democratic House leader Nancy Pelosi and Rep. John Dingell, D-Mich., have lent Curson staff to help him with the brief learning curve he has. In just days, he assembled a nearly full staff, including his own chief of staff and communications director. One staffer, Curson says, is "guiding me around" to ensure he doesn't get lost in the labyrinth of hallways in the Capitol, gets to votes on time and generally knows where he should be.