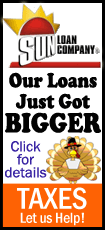 Joseph P. Collins was convicted of conspiracy to commit securities fraud and other offenses including securities fraud and wire fraud in U.S. District Court in Manhattan after a monthlong trial in the Refco Inc. case. He was acquitted of two counts of wire fraud and one count of bank fraud.
His sentencing was set for March 20.
Manhattan U.S. Attorney Preet Bharara said Collins, 62, used his law license to orchestrate a massive accounting fraud that left Rafco in tatters. He said Collins "gave the legal profession a black eye" by actively participating in the crimes of his client by lying and by falsifying or concealing documents.

Collins, of Winnetka, Ill., was convicted once before and sentenced to seven years in prison. The conviction was overturned when a federal appeals court found errors in the trial.