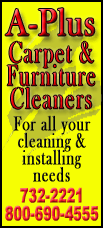 Yes, Hostess is shutting down. And odds seem to favor the roughly century-old company disappearing from our corporate landscape. But before you rush out to stockpile a strategic Twinkie reserve, consider a few things. Namely, that Twinkies never die. You know full well that the snack cakes down at your corner 7-Eleven are going to outlive us all. Probably even after they've been consumed.
And then there's the acquisition-happy nature of the business world, an environment that increasingly prizes intellectual property above all. It's hard to imagine the fading away of brands as storied and valuable as Ho Hos, Ring Dings and Yodels. Within hours of announcing the closure Friday, the company already had put out word that Zingers, Fruit Pies and all the other brands were up for grabs.
Even if production really did stop, how long do you think it would take for some enterprising investor intoxicated by a cocktail of nostalgia and irony for the treats Mom used to pack in his G.I. Joe lunch box to find a way to roll out commemorative Twinkies? Special edition holiday Ho Hos? It's just the nature of our product-centered world. Brands don't die, even when perhaps they should.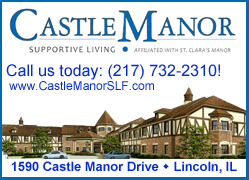 But let's pretend for a moment they did. What would we lose if Twinkies fell off the culinary cliff?
Certainly few obesity-minded nutritionists would bemoan the loss. With some 500 million Twinkies produced a year, each packing 150 calories... Well, let's just leave it by saying that shaving 75 billion calories from the American diet sure could add up to a whole lot of skinny jeans.
Except that Twinkies aren't merely a snack cake, nor just junk food. They are iconic in ways that transcend how Americans typically fetishize food. But ultimately, they fell victim to the very fervor that created them.
Despite the many urban legends about the indestructability of Twinkies -- Did you know they are made with the same chemical used in embalming? Or that they last 5, no 15, no 50 years? -- and the many sadly true stories about the atrocious ingredients used to create them today, these treats once upon a time were the real deal.
They started out back in 1930, an era when people actually paid attention to seasonality in foods. James A. Dewar, who worked at Hostess predecessor Continental Baking Company in Schiller, Ill., wanted to find a way to use the bakery's shortbread pans year round. You see, the shortbread was filled with strawberries, but strawberries were only available for a few weeks a year.
So he used the oblong pans to bake spongecakes, which he then filled with banana cream. Bananas were a more regular crop.
Let's pause so you can wrap your mind around that for a moment. Twinkies once contained real fruit. Twinkies were created because of seasonality.
All went swimmingly until World War II hit and rationing meant -- say it with me -- Yes! We have no bananas. And so was born the vanilla cream Twinkie, which was vastly more popular anyway. Even then, there was a crafted element to these treats. The filling was added by hand using a foot pedal-powered pump. Pump too hard and the Twinkies exploded. These days you only see that when teenagers post YouTube videos of themselves microwaving them.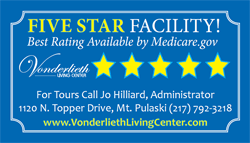 It was around this time that American food culture did an about face. It was an era when the industrialization and processing of cheap food wasn't just desired, it was glorified. Cans and chemicals could set you free. And they certainly set Twinkies free of the nuisance of a short shelf life. It's not formaldehyde that keeps these snack cakes feeling fresh, it's the lack of any dairy products in the so-called "cream."
"Something about it just absolutely grabbed the popular culture imagination," says Marion Nestle, a New York University professor of nutrition and food studies -- and no fan of junk food. "It's the prototypical indestructible junk food. It was the sort of height to which American technological ingenuity could go to create a product that was almost entirely artificial, but gave the appearance of eclairs."