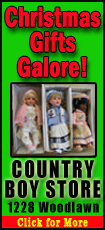 "I wanted to welcome him," said Kyaw, a 19-year-old with a sweep of styled hair and a penchant for skinny jeans.
The next day, someone -- a rival graffiti artist, suspects Kyaw -- scribbled over his handiwork with a can of black spray paint.
Before dawn Saturday, as he watched for cops between tea breaks, he painted another wall with an image of Obama scrawled with the words "hello again." He sees it as a shout out from the youth of Myanmar, and hopes Obama will glimpse it during his six-hour visit to the country, the first by a U.S. president.
Word of Obama's historic visit has spread quickly around Yangon, which is readying itself with legions of hunched workers painting fences and curbs, pulling weeds and scraping grime off old buildings in anticipation of the president's Monday arrival.
Some here read symbolic value into Obama's itinerary. Obama is scheduled to meet with opposition leader Aung San Suu Kyi as well as President Thein Sein, who is widely credited with driving the country's recent political and economic reforms. He will also deliver a speech at the University of Yangon, which has been a seat of opposition since colonial times.
Obama will not visit Naypyitaw, the muscular, desolate capital built in the middle of scrubland at great expense by the country's military leaders in 2006.
"I like that Obama will meet Aung San Suu Kyi. It's a very good point," said Than Lwin, a 47-year-old freelance teacher from Kachin state, where an armed insurgency continues.
"I'm glad he's not going to Naypyitaw," he added, laughing. "Naypyitaw is only the military."
Many hope that Myanmar's emerging friendship with the West will improve human rights in the country and help counterbalance the influence of neighboring China.
"I think America can work for the people. China only works for the government," said Wizaya, a 47-year-old monk from Mandalay who goes by one name. "This is our expectation, that they will help us. Whether they help us depends on them."
Others are less convinced and see in Obama's trip an attempt to further America's own economic and regional interests.
"This trip is not only for Burma," said Hla Shwe, 75, who fought with communist rebels and spent 25 years as a political prisoner. "America wants to balance power between China and Southeast Asian nations."
"For 50 years the American government did not help the Burmese people," he added. "American companies will do business and cooperate with Burmese tycoons and authorities and high officials. All the benefits and interests will be for the Burmese authorities and their community. Not for the Burmese people."