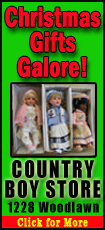 A front-line physician in Iraq, Bose and other veterans instantly tended to the injured. They applied tourniquets and put pressure on wounds as their training and battlefield experience took over in the chaotic moments after the wreck at a railroad crossing in this West Texas city.
"Instincts kicked in," Bose said Friday, a day after the train traveling at more than 60 mph barreled into a flatbed truck adorned with American flags and filled with wounded veterans and their spouses.
Four veterans of Iraq and Afghanistan were killed -- including an Army sergeant who apparently sacrificed his life to save his wife, and 16 people were injured. Bose, who served in Fallujah and Baghdad, said the aftermath reminded him of a combat triage situation.
Some of the veterans who managed to jump clear of the wreck rushed to help the injured. Tommy Shoemaker, a special operations soldier, resuscitated one person and applied a tourniquet to a bleeding woman.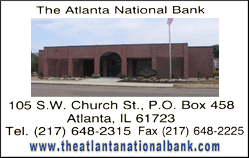 "They are trained for tragedy," said his wife, Pam Shoemaker of Monroe, La., who was with her husband on a float ahead of the one that was hit.
Killed were Marine Chief Warrant Officer 3 Gary Stouffer, 37; Army Sgt. Maj. Lawrence Boivin, 47; Army Sgt. Joshua Michael, 34; and Army Sgt. Maj. William Lubbers, 43. One veteran and three spouses remained hospitalized Friday, with one spouse in critical condition.
At the time of the crash, the veterans were on their way to a banquet in their honor and being cheered on by a flag-waving crowd. Their float was inching across a railroad track in Midland when the crossing gates began to lower.
Some of those seated on the float jumped off in wide-eyed terror just moments before the train seemed to appear out of nowhere and crashed into the flatbed truck.
Michael, one of the soldiers killed, pushed his wife off the float when he saw the train coming, his wife told Cory Rogers, a friend of the couple.
"His first instinct was to get her out of harm's way," said Rogers, who was not at the parade. "That's the kind of man he was, and I feel like it was his training as a paramedic and then as a soldier, choosing to put someone's life before your own."
A day after the crash, federal investigators were trying to determine whether the two-float parade had been given enough warning to clear the tracks.
Locals were struggling to cope with a tragedy at the start of what was supposed to be a three-day weekend of banquets, deer hunting and shopping in appreciation of the veterans' sacrifice.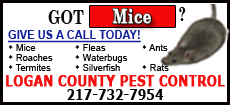 "It's just a very tragic and sad thing," said Michael McKinney of Show of Support, the local charity that organizes the annual event and invited the two dozen veterans. "It's difficult when you're trying to do something really good and something tragic occurs."
National Transportation Safety Board member Mark Rosekind, standing near the intersection in downtown Midland where the crash took place, offered hope Friday that video would provide a fuller picture of what happened. Cameras were on both the lead car of the Union Pacific train and a sheriff's vehicle that was trailing the flatbed truck, Rosekind said.
The train was moving at 62 mph at the time of the crash, short of the 70 mph speed limit, Rosekind said. The speed limit was raised from 40 mph in 2006 to meet a growing demand for freight and to improve efficiency for passenger trains, Union Pacific spokeswoman Raquel Espinoza said.