Mohammed Morsi spoke in a speech at a mosque after weekly Friday prayers, dramatically stepping up his rhetoric against Israel hours after his prime minister visited Gaza in a show of support for its Hamas rulers. After Friday prayers, thousands marched in Cairo in support of Palestinians.
Morsi, a veteran of the Muslim Brotherhood group that opposes Israel, has been trying to walk a middle path amid the first major crisis with Israel since he took office in late June. Many in Egypt demand that the country's first elected president take a tougher line with Israel than ousted leader Hosni Mubarak did. At the same time, Morsi feels pressure not to go too far and risk straining ties with Israel's ally, the United States.
At the same time, Morsi appears to be trying to turn the crisis to his advantage, by depicting Egypt as the Arab world's main protector of the Palestinians, after years under Mubarak, who was closely tied to Israel and opposed to the Hamas militant group.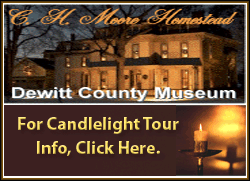 "Egyptians love peace ... but they have always been able to fend off aggressors and protect the land, the nation and the Muslim world," he said in his address at a mosque near his home in a Cairo suburb. "We are even more insistent on remaining a protective shield to the Arab and Muslim world."
"We say to the aggressor, peace will never be achieved through aggression ... because war does not build stability or peace," Morsi said. "This blood will be a curse on you," he said as the crowd in the mosque chanted, "God is great" and "With our blood and souls, we sacrifice for Palestine."
"I say to the aggressor to take a lesson from history and stop this farce and bloodshed or else you will face the wrath of the people and their leadership," he said. "Egypt today is different than Egypt yesterday and that the Arabs today are different than the Arabs of yesterday."
Morsi has pulled Egypt's ambassador from Tel Aviv to protest Israel's bombardment of Gaza, which Israel says was launched in retaliation for Islamic militant rocket attacks. At least 22 Palestinians, including 12 militants and six children, as well as three Israelis have been killed in three days of fierce exchanges between the Israeli military and Gaza militants. Seven Palestinians were killed earlier in the week from another series of airstrikes.
The dispatching of his prime minister, Hesham Kandil, was a dramatic if largely symbolic show of support for Hamas, which is effectively the Palestinian branch of the Muslim Brotherhood. Kandil is the highest level Egyptian official to visit Gaza since Hamas took over the territory in 2007 after winning elections two years earlier.

Despite the strong rhetoric, Morsi's government continues to work closely with Israel on security issues pertaining to the Sinai Peninsula, where militants have launched attacks on Egyptian forces and Israel. Since his election, Morsi has promised to abide by Egypt's 1979 peace deal with Israel.
The president's speech Friday was a strong contrast to low-key comments he made a day earlier. Speaking during a Cabinet meeting, he denounced the campaign as "unacceptable" but avoided sharp condemnations of Israel.