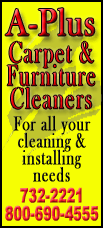 Jalil Parkar, a doctor who treated him, said the politician had gone into cardio-respiratory arrest "which we tried to revive (him from), but we were unable to revive."
Thackeray, a one-time cartoonist, formed the Shiv Sena -- which means Shiva's Army -- in 1966 in Maharashtra. The political party's main aim has been to keep people who are not from Maharashtra out of the state and stem the spread of Islam and western values.
Thackeray's Sena is among the most xenophobic of India's Hindu right-wing political parties and held power in Mumbai from 1995 to 2000. His supporters often called him Hindu Hriday Samrat or emperor of Hindu hearts.
As news of his death was announced outside his residence in Mumbai, India's financial capital, many of his supporters sobbed and burst into tears.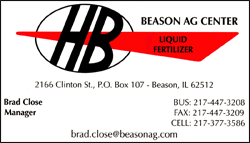 Thousands of his followers from across his power base in the western state of Maharashtra began gathering outside his home in the state capital as the news of his ill health spread earlier this week. Mumbai police were on high alert because of the violent history of the group.
In 1992, members of Hindu right-wing groups, including the Sena and the Bharatiya Janata Party, were instrumental in destroying a 16th century mosque in north India that they said was the birthplace of the Hindu god Rama, and Thackeray was blamed for the violence and rioting that followed. In Mumbai alone, nearly 1,000 people were killed.
Sanjay Raut, a spokesman for Thackeray's party, appealed to his supporters to maintain peace.
Prime Minister Manmohan Singh spoke to Thackeray's son Udhav and offered his condolences. He appealed for "calm and sobriety during this period of loss and mourning."
Lal Krishna Advani, a top leader of Hindu nationalist Bharatiya Janata Party, said Thackeray was uncompromising in his patriotism. "He possessed remarkable qualities of leadership."
Throughout his political career Thackeray was a powerful, rabble-rousing orator who routinely sanctioned the use of violence to propagate his political views. He was arrested at least twice for his for inflammatory speeches and writing.
His extreme regional and religious parochialism led him to advocate Hindu suicide bombers and planting bombs in Muslim neighborhoods to "protect the nation and all Hindus."