In unusually personal terms, the Democratic women lashed out at Sens. John McCain and Lindsey Graham who earlier this week called Rice unqualified and untrustworthy and promised to scuttle her nomination if President Barack Obama nominates her to succeed Secretary of State Hillary Rodham Clinton.
"All of the things they have disliked about things that have gone on in the administration, they have never called a male unqualified, not bright, not trustworthy," said Rep. Marcia Fudge, D-Ohio, the next chairwoman of the Congressional Black Caucus. "There is a clear sexism and racism that goes with these comments being made by unfortunately Sen. McCain and others."
At a Capitol Hill news conference, the female lawmakers, the majority of them African American like Rice, suggested that the Republicans are bitter about Obama's re-election and taking it out on U.N. ambassador.
"To batter this woman because they don't feel they have the ability to batter President Obama is something we the women are not going to stand by and watch," said Rep. Gwen Moore, D-Wis. "Their feckless and reckless speculation is unworthy of their offices as senators."
For weeks, the criticism of Rice has focused on her comments about the Libya attack. The lawmakers' contention that the ambassador's race and sex are factors come just over a week after an election when women and minorities heavily favored Obama and Democrats.
The Democratic women directed particular ire against McCain, who said Rice was "not being very bright" in her comments. The women pointed out that Rice was a Rhodes scholar who graduated tops in her Stanford University class whereas McCain was in the bottom of his class at the U.S. Naval Academy.
McCain, who was attending the Halifax International Security Forum, was questioned about the lawmakers' criticism. "I think they are entitled to their opinions," he said.
A spokesman for Graham had no immediate reaction to the remarks.
In a separate appearance after a briefing on Libya, Sen. Dianne Feinstein, D-Calif., the chairwoman of the Senate Intelligence Committee, said the growing criticism of Rice "is almost as if the attempt is to assassinate her character."
McCain, Graham, R-S.C., and Sen. Kelly Ayotte, R-N.H., also have been pressing for a Watergate-style special congressional committee to investigate the Libyan raid. On Friday, Senate Majority Leader Harry Reid, D-Nev., rejected the idea, saying the ongoing investigations by House and Senate committees are sufficient and should be allowed to proceed.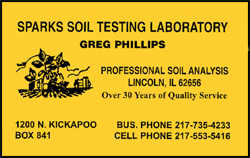 "The elections are over; it is time to put an end to the partisan politicization of national security and begin working together to strengthen our efforts to dismantle and destroy the terrorist networks that threaten us," Reid wrote in a letter to McCain.