"We just wanted to be clear that accepting the resolution was in no way an acknowledgment of our acceptance of the consent decree agreement," Lubrano said. "We never ratified that."
Alumni critics remain incensed about the results of Freeh's investigation, which said Hall of Fame football coach Joe Paterno, former President Graham Spanier and two other university officials concealed abuse allegations.
Paterno died in January. His family, as well as Spanier and the two school officials, have vehemently denied there was a cover-up.
Each of the six speakers who spoke during Friday's public comment period denounced the board in varying degrees. Phil Shultes, 48, of Queensbury, N.Y., said he was among a faction of alumni severing ties with the school.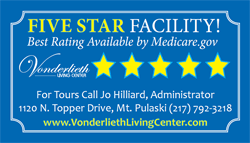 "Penn State is dead to us. We are not moving forward ... and it is not because of this scandal; it is because of your response to it," he said as Peetz listened at the podium. "Nearly every decision this board has made has defied logic and defined cowardice."
Shultes, a 1990 graduate of the College of Medicine, said he was discouraging prospective students from attending Penn State and was asking other alumni who shared his sentiments to do the same.
"That's very disappointing," Peetz said later when asked about the comment. "I would have expected that alumni would get behind the university at the time we need them the most."
Peetz said the university would be proactive in reaching out to students, staff, faculty, alumni and other Penn State community groups for input on the presidential search.
"Over the past year, the board and community have had our share of conflicts," Peetz told trustees. "I urge everyone to work together ... for the future of Penn State."