Although it's not the easiest way to take charge of an NBA team, the Lakers are pretty sure their new coach was pleased by what he saw from a short distance.
Kobe Bryant had 31 points, Metta World Peace hit five 3-pointers while scoring 22 points, and the Lakers played D'Antoni's style of up-tempo basketball in a 114-102 victory over the Phoenix Suns on Friday night.
Dwight Howard had 18 points and 12 rebounds as the Lakers improved to 3-1 under interim coach Bernie Bickerstaff, who filled in because D'Antoni wasn't quite ready for sideline duty while recovering from surgery earlier this month. The Lakers don't have D'Antoni's offense figured out after just one practice, but they played with an aggression and urgency they had lacked during their early season stumbles.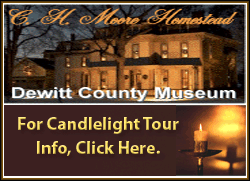 The result was more than Phoenix could handle.
"That really is his offense, for us to kind of read each other and react to each other, kind of go out there and play on the fly," Bryant said. "He has certain things that he wants to put in that gives us some framework to try to get some easy opportunities, but for the most part, he wants us to go out there and play."
Even though it happened against the defensively questionable Suns, the Lakers quickly lived up to D'Antoni's bold Thursday prediction about their offensive capabilities: "If we're not scoring 110, 115 points, we need to talk."
Los Angeles took charge of an entertaining game with a 17-2 run spanning the final two quarters led by Bryant and Jordan Hill. The Lakers surpassed 100 points with 9:26 to play on a three-point play by Howard, who is widely expected to thrive in a pick-and-roll offense.
While World Peace relished his 3-point attempts, Pau Gasol scored 12 points on a series of spot-up jumpers in the first quarter before finishing with 16 points and 10 rebounds.
"Not as many post-ups," Gasol said in describing the offense. "More transition and quicker shots, I guess. Also against a team that plays that pace, it helps your offense, let's say. ... We played pretty simple basketball and just played off each other."
D'Antoni is still on crutches after surgery earlier this month, but he's expected to debut on the Lakers' bench Sunday night against Houston. Bickerstaff pledged to run elements of the new coach's offensive sets against the Suns, who still follow many of D'Antoni's tenets under coach Alvin Gentry.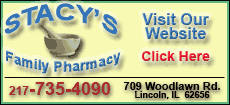 The night was a pleasure for Bickerstaff, who joined fired coach Mike Brown's staff in September and then agreed to preside over the transition period.
The veteran coach's .750 winning percentage with the Lakers "will get me a Popsicle," Bickerstaff said.