Mason issued the apology and outlined personnel changes after she completed an inquiry into the case of Peter V. Gray, who resigned last week after working as associate director of athletics student services since 2002.
"Our ultimate role as a university is to protect our students, faculty, and staff," she said. "The University of Iowa owes an apology to everyone affected by this avoidable incident. We cannot afford to allow even an isolated breakdown in our system to compromise that fundamental commitment."
The Iowa City Press-Citizen published an internal report last week that accused Gray, 59, of violating the school's sexual harassment policy through improper touching that included shoulder massages, hugging and rubbing of athletes. The report quoted employees as saying the behavior dated back to Gray's earlier employment at Iowa from 1993 to 1995 and continued despite complaints from colleagues, coaches and at least one athlete. Gray acknowledged some of the touching but denied grabbing a student's genitals or buttocks.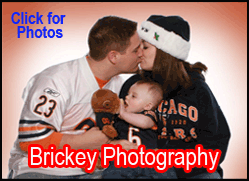 The report also found that Gray had traded football tickets for nude photographs with someone outside the university and had inappropriate photographs on his work computer, including a screen saver of the men's swimming team and two showing individuals engaged in sex acts with stuffed animals or toys. University police are not investigating Gray, who has stayed out of public view since the allegations surfaced and not returned messages for comment.
The case raised questions about why Gray was rehired in 2002, what prompted the university to take action now and whether earlier complaints were effectively addressed. The way it became public -- through a leak of the confidential report to the newspaper -- also suggests the university tried to keep the episode quiet. Athletics Director Gary Barta earlier claimed that Gray resigned for "personal reasons."
Mason's statement did not address those questions. Instead, she said she was confident the school has "developed remedies addressing the breakdowns that occurred." Mason also praised Barta for helping her understand the facts surrounding the resignation of Gray, who's been praised by some former athletes for helping them keep up with academics.
The changes outlined by Mason suggest she found flaws in the way Gray was vetted and how he and others were supervised. Records released Wednesday revealed that Gray had been fired from Coastal Carolina University in Conway, S.C., in 1999 for poor performance.
Gray oversaw Iowa's advising and counseling program for student-athletes, whom he had daily contact with at the Gerdin Athletic Learning Center.