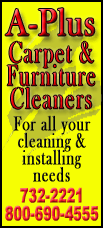 Djokovic joined Brazilian champion Gustavo Kuerten for the inauguration of the public court in the Rocinha slum, one of Latin America's largest. He will also face the former three-time French Open champion in an exhibition match Saturday at the Maracanazinho Stadium.
Coming off the ATP Finals title, Djokovic will play a soccer friendly before a Brazilian league match on Sunday, when he will join Serbian countryman Dejan Petkovic, who starred for several Brazilian clubs in the last decade.
Romario, Cafu, Bebeto and Zico were among the former Brazil players expected to participate.