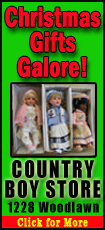 His instincts were spot-on.
The sophomore forward sank a career-best seven 3-pointers for a game-high 23 points to lead No. 3 Kentucky to a 101-49 rout of Lafayette.
Wiltjer's shooting set the tone for an amazing offensive night for the Wildcats (2-1), who hit 40 of 62 attempts (65 percent), including 11 of 19 from behind the arc. He finished 7 of 11 on 3-pointers, including 5 of 8 in the second half.
"I tried to go hard in shootaround," Wiltjer said, "and coach (John Calipari) always said if you have a good shootaround you have a good game. I try to have that approach every game and come out confident, and tonight I was just fortunate to have some (shots) fall."
Wiltjer set the tone for a game that involved contributions from Kentucky's heralded freshmen class. Alex Poythress followed up his 20-point effort in Tuesday night's 75-68 loss to No. 9 Duke by hitting nine of 10 shots for a career-high 22 points to go with five rebounds.
That didn't stop Calipari from getting on Poythress' case, but it had the desired effect.
"He just expects more out of me," Poythress said. "He's just trying to pull it out. I don't blame him."
Nerlens Noel added 15 points and seven rebounds, Willie Cauley-Stein 14 and Archie Goodwin 13. Graduate transfer Julius Mays had 10 of the Wildcats' season-best 23 assists.
"We passed the ball to each other, shot a pretty high percentage from both the 3 and (the field)," Calipari said. "We're not a 57-, 58-percent 3-point shooting team but I believe we're a 40 (percent team)."
The Wildcats (2-1) won their fourth home opener under Calipari and 10th in the past 11 seasons. They also improved to 9-1 against the Patriot League.
Tony Johnson scored 13 points for Lafayette (1-2), which lost leading scorer Dan Trist to a sprained ankle during the morning shootaround.
The win opened a three-game homestand for Kentucky, which was coming off a fairly solid effort against Duke. The Wildcats shot 49 percent in that game, including 4 of 10 from 3-point range, and were nearly even on rebounds (31-30) against a veteran Blue Devils squad.
And the confidence gained from cutting a 14-point deficit to three before losing carried over against Lafayette, which was playing its first ranked opponent since an 86-41 loss to No. 6 Villanova on Nov. 20, 2010.
The Wildcats came out hot, hitting their first five shots and six of seven overall. Wiltjer started it with consecutive 3-pointers, Mays added one of his own and Kentucky was on its way to its best first half this season.