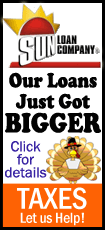 ESPN's Seth Markman posted on Twitter that the former Chicago Bears coach and player fell ill Friday and will not appear on the network's NFL shows this weekend.
Markman wrote that Ditka "wanted everyone to know he's ok."
Ditka did not immediately return a message from The Associated Press.
He told the Chicago Tribune he was feeling "good right now and it's not a big deal." He was playing cards at a suburban country club Friday when he noticed his hands "weren't working quite right," and he then started having difficulty speaking.