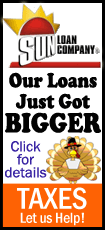 Miyazato made her ninth birdie of the day on the 18th hole, giving her an 8-under 64 and a one-shot lead. The Japanese star had not seen many putts fall over the last month, and all she could do was remind herself that they would start dropping one of these days. Friday she felt like she couldn't miss.
"This is the last tournament so I kind of have no expectations to myself, and nice and relaxed out there," Miyazato said. "So I was really calm all day. That's why I think I made some good putts."
Choi, who captured her first major this year at the U.S. Women's Open, was asked about her favorite shot in a round of 68. Choi can't make up her mind whether to measure distances in meters or yards, but she had no trouble deciding the most important shot.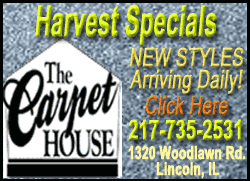 "Last hole, last putt, I think that was big to me," she said.
The putt was about 12 feet -- she called it 4 meters -- and it was for par that gave her loads of confidence going into the final two rounds of the season-ending event.
And there was Yoo.
It was bad enough that she ended with a bogey. Only when she sat in the scoring area and started to sign her card did she realize something was wrong. Rules officials told her that TV replays indicated an improper drop on the par-5 14th, where she had chopped her way to a double bogey. Rule 20-2 says that a drop must be with the arm extended at shoulder-height. Yoo's arm was much lower, so she was docked another shot. The double bogey became a triple bogey. Her 70 became a 71.
"All I can do is just forget about it," Yoo said. "I'll learn from this mistake, and next time I won't make it."
That's what Yoo said on Thursday, when she ran off nine birdies in 15 holes and was running away from the field until finishing with a pair of three-putts -- one of them for double bogey on the par-3 eighth, the other a bogey on the ninth.
She was still only three shots behind, though the shock had not worn off her face even after signing her card.
Yoo is still very much in the mix, and she's not alone.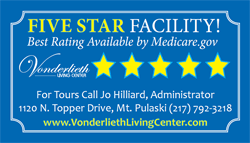 It starts with Miyazato, going for her third win of the year. She was at 10-under 134, one shot ahead of Choi.
Yoo was at 7-under 137, along with Suzann Pettersen, Karine Icher and Brittany Lincicome, who was happy to just be playing.
The LPGA Tour had an online contest where fans could vote who they wanted for the feature pairing on television. Lincicome won, and then was worried she couldn't play. Her lower back seized up on her at the start of the week, and it got so bad Thursday that she needed a therapist to come out to the golf course to work out the kinks.
One of the biggest hitters in golf, she took it easy and kept her thoughts only on the next shot, and it paid off. Lincicome had a 69, and now heads into the weekend with a dozen others in the hunt for the $500,000 first-place check.
"I just tried to guide it down the middle and get back in control of things," Lincicome said.