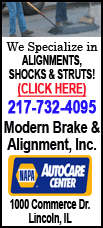 The four-time NASCAR champion retaliated by intentionally wrecking Bowyer, triggering a garage-area melee.
Gordon's reputation took a hit among his peers and he was fined $100,000 by NASCAR. But he avoided suspension and will race Sunday in the season finale at Homestead-Miami Speedway, where he'll celebrate his 20th anniversary with sponsor DuPont and Hendrick Motorsports.
He admitted Friday that DuPont had initial concerns NASCAR would park him this weekend for his actions Sunday at Phoenix, but he never worried he wouldn't race at Homestead and he's not sorry for wrecking Bowyer.
"The thing that I regret and the thing that I messed up on is that I allowed my anger and my emotions to put me in a position to make a bad choice," Gordon said. "I felt like Clint needed to be dealt with, but that wasn't the right way to go about it, certainly not the right time. And what I hate most about it is that other guys were involved with it and it affected their day."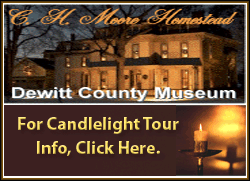 The wreck collected Joey Logano and Aric Almirola, and championship points leader Brad Keselowski had to dodge his way around the accident scene. It also triggered a brawl in the garage between Gordon's crew and Bowyer's crew that has received as much attention as the championship race between Keselowski and five-time NASCAR champion Jimmie Johnson.
It has also thrust the 41-year-old Gordon into the headlines at the end of yet another disappointing season.
He was docked 25 points for Sunday's bad behavior, which dropped him to 11th in the Sprint Cup Series standings in this one-win season. He hasn't won a championship since 2001, and teammate Johnson, who came on board in 2002, will race for his sixth title Sunday.
So his actions on Sunday were certainly that of a frustrated driver, and he admitted wrecking Bowyer sent a message to the garage.
"I don't think they're going to be messing with me for a little while. I think they realize that that message was sent pretty clear," Gordon said. "Throughout the last couple years, I feel like one thing that maybe I haven't done enough of is show the fire inside me that I have to want to win and want to win championships. And I think that while I would have liked to have gone about it differently on Sunday, I think it did show that that fire and passion is inside of me in a big way."
So big that he'd been angry with Bowyer since Martinsville in April, when Bowyer played a role in costing Hendrick Motorsports its 200th victory.
The race had been dominated that day by Gordon and Johnson, and a late caution had set up a restart with the teammates lined up side-by-side at the front. Bowyer re-started in the second row, on new tires, and got a shove from behind from Ryan Newman. He dove to the inside of Gordon and Johnson, made contact, and all three wrecked.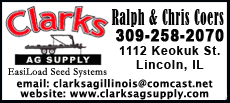 It was a crushing defeat for the Hendrick camp, which was moments away from celebrating a historic victory at Martinsville, site of some of the team's most significant triumphs and its most heartbreaking tragedy. A Hendrick plane crashed en route to a 2004 race at Martinsville, among the 10 people on board were Hendrick's brother, son, twin nieces, key team personnel and a DuPont representative.