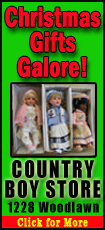 By that measure, the Lincoln College men's basketball team looked fairly good in Friday night's 90-53 victory over the Millikin University junior varsity at Jack Nutt Arena, played as part of the Guzzardo's Classic.

The Lynx cruised to a 54-26 halftime lead, thanks to a 24-1 run in the first 20 minutes.

Their lead was never threatened.

LC coach Pat Lepper was pleased to see his team put the game away early by playing with good energy against an undermanned Millikin squad.

"We're trying to preach consistency with our effort and focus. Just because it was a junior varsity team, no one is taking any plays off," said Lepper. "We tell our guys, 'You're going to spark us,' 'You're going take off where the next guy leaves off,' and so on. I think with fact that it was a junior varsity team really doesn't matter. They come out wanting to win just as bad as anybody else does."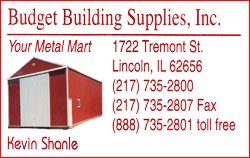 The Lynx employed a balanced scoring attack against the Big Blue. Julio Velandia came off the bench to lead LC in scoring with 13 points. Courtney Jones added 11 points, Chris Davis had 10 points, while Henry Hicks and JoVaughn Gaines added nine points each. Aaron Simpson, Sam James and Marzhon Bryant each had eight points. Davis also led the Lynx with nine rebounds and four blocked shots.
Every player on the roster played significant minutes, and all but two players scored in the contest. LC finished the game with 21 assists as a team.
"Tonight was a game where everybody had an opportunity to play and everyone had an opportunity to play a significant amount of minutes. That's what we wanted," said Lepper. "We wanted to share the ball and score in transition, which gives a lot of people opportunities to score."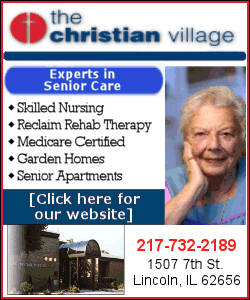 On several occasions, the Lynx were able to intercept Millikin's passes with their speed to the ball. Those steals had LC racing down the floor in transition, with the Big Blue struggling to keep pace.
It was a similar pace to Wednesday night's 92-63 victory over Black Hawk Community College at Jack Nutt Arena.
"We're trying to pressure the ball as much as we can," said Lepper. "Maybe not jump on everything, but to be there when their players catch it and, if there's an opportunity, make that play. We're trying to get our defense to spark our transition."
Another key factor in Friday's win was LC's dominant rebounding. The Lynx outrebounded Millikin by a final tally of 57-27.
"We've got some guys that we're really trying emphasize crashing the glass," said Lepper. "I think they did a pretty good job of that tonight."
The Lynx play again today, when they take on Southeastern Illinois Community College at 1 p.m.
The game is a rematch of an earlier contest this season, when Southeastern defeated LC by a final score of 69-66.
[By JUSTIN TIERNEY]
Lincoln College men's basketball