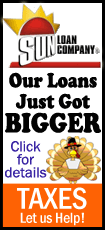 It's the first year for new coach Taylor Richmond, who comes to Lincoln after starring at West Aurora High School and Central Methodist University.

Richmond is a physical education teacher at LCHS.

Asked for the trademarks of her program, Richmond says defense will be the Lady Railers' first priority.

"Great defense and taking care of the basketball," said Richmond. "That's what I'm preaching to them right now. Mostly to be tough on defense."

After some lackluster seasons for the program recently, some might expect that Richmond's first impression of the program would lead to low expectations.
But, Richmond says that she sees a team with great potential.
"My first impression with the girls was that there's a lot of potential there," said Richmond. "There's a lot of potential to build a great program. There's a lot of talent there.
"It's just a matter of doing the right things with our talents and pushing the girls to where they need to be."
The Lady Railers' first impression of Richmond?
She is demanding and holds them to high expectations.
"I think the first impression was that she was going to be hard on us, she knew what she was doing, and that it was going to be a good season," said senior guard Alyssa Stephenson. "She wasn't letting us slack off or be lazy. I think we've been working hard with her, following her with what we're supposed to do."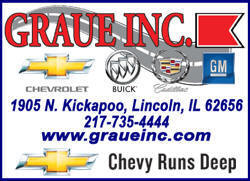 Offensively, Richmond has stressed taking care of the basketball. She wants the Lady Railers to focus on getting good shots, while limiting turnovers.
"I love a transition game, but right now, we want to slow the game down, take care of the basketball and make extra passes," said Richmond. "If we can play great defense and turn that into offense, that's great. But if not, if we don't get that fast break, then I really want us to know to run an offense in a half-court setting."
Along with the patient offense, Richmond says she expects a balanced scoring approach, with no Lady Railer emerging as a go-to scoring threat at this point.
"Alyssa, Emily, Kourtney Boward, Megan Jackson and some others, if they work together, they have potential to be a great mix of players," said Richmond. "But individually, I don't see anyone being a star. I'm seeing it being a team effort, all the way down the end of the bench."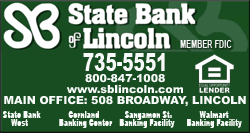 Stephenson agreed.
"There shouldn't be anyone who is too outstanding with our scoring," said Stephenson. "We should all be about equal. Our posts will probably be our biggest scorers."
Richmond appears to be committed for a long-term plan to improve the program, with plans to grow the program through reaching out to junior high programs.
"At the lower levels, we're working on fundamentals," said Richmond. "I don't think a lot of the girls have had enough of the fundamental training. I'm going to try to get out to our junior highs and get them involved more. Get eighth-graders and seventh-graders involved."
[By JUSTIN TIERNEY]