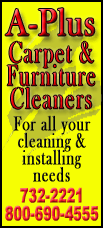 Arron Afflalo scored 19 and Jameer Nelson added 13 points and 10 assists for Orlando, which had each of its starters score in double figures. Glen Davis had 17 points and 13 rebounds, and Nikola Vucevic finished with 11 points and 13 boards.
The Magic (3-5) began the day averaging just 88 points a game, but scored 66 in the second half after trailing by as many as 13.
Greg Monroe had 23 points for Detroit, which has dropped nine of its first 10 games. The Pistons were coming off a 94-76 victory at Philadelphia on Wednesday night that snapped a franchise-worst 0-8 start.
Detroit had six players score in double figures, including each of its starters. Tayshaun Prince had 18 points, Kyle Singler scored 14 and Brandon Knight contributed 10 points and 12 assists.
The teams traded baskets and the lead for most of the fourth quarter, but the Magic kept getting to the offensive boards and built a 101-97 advantage with 1:25 to go. Jason Maxiell's three-point play made it a one-point game, and Singler hit two free throws to put Detroit up 102-101 with 47.7 seconds to go.