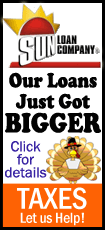 "We came out to play," James said. "We played great for three quarters and we knew they were going to make a run and we came too far to let that game slip away from us."
Shane Battier added 18 points -- all on 3-pointers -- in the Heat's first win at Denver since Jan. 29, 2002, a streak of 10 straight losses. Every other NBA team has won at the Pepsi Center during that span.
"This is a tough building to play in, especially when you get in at 5 in the morning because this altitude is nothing to play with," James said. "So, I just tried to go to another level, I just tried to find a little bit of energy to help our team win the ballgame and fortunately I was able to do that."
The Heat nearly blew a 19-point second-half lead but held on despite being without Dwyane Wade (foot) and Mario Chalmers, who went to the bench after just 7 1/2 minutes with a strained right triceps. Even James had an ice pack on his right shoulder after the game.
"Yeah, it's a little sore," he said.
Andre Miller had 19 points and Kenneth Faried led the Nuggets with 16 points and a career-high 20 rebounds as Denver outrebounded Miami 48-29 and outscored the Heat 50-24 in the paint. But the Heat kept their turnovers down and hit 13 3-pointers. Battier and Mike Miller combined for 10 of them.
"You've got Wade out and you surround LeBron James with 3-point shooters and they knock them down," lamented Andre Miller.
Ty Lawson, who is averaging 13.5 points, didn't score.
Lawson would have given Denver its first lead of the night with 5:35 remaining, but his breakaway basket was waived off when he was whistled for an offensive foul for running over Battier.
"That's demoralizing," Miami's Ray Allen said, "because you make a great defensive play when they had numbers offensively. It's just those intangible plays that at the end of the year it's got you five or six wins."
Coming off a loss to the Clippers 24 hours earlier, the Heat looked primed for a letdown at altitude but instead never trailed in beating Denver for the second time in two weeks even though the Nuggets outrebounded them 48-29 and outscored them in the paint 50-24.
"It just seems like when you come here, based on the geographical location, that the team is always catching us," Allen said. "You come out from the East Coast to the West Coast. You never play this game first, you play this on the back-to-back night. You lose an hour and you come in late, so this game always gets you. And this was a setup game for us. But we just managed it from the beginning. We didn't let ourselves get behind."