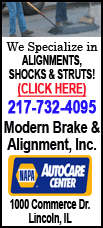 So certainly the No. 14 Cardinal would like nothing better than to derail the top-ranked Ducks in their bid for another shot at the national title. Right?
"I wouldn't call it revenge. Revenge is a strong word," said defensive tackle Terrence Stephens. "I think in the game of football, you can't really be revengeful, because those emotions will take you over. You've got be focused, and you've got to focus on the task at hand."
Last season, Stanford was ranked No. 3 and looking toward its own national championship bid with quarterback Andrew Luck when then-No. 6 Oregon visited Palo Alto and emerged with a 53-30 victory. Running back LaMichael James, who would join Luck's NFL draft class in the spring, ran for 146 yards and three touchdowns.
The year before, Oregon defeated the Cardinal and Luck 52-31 in an early October hurdle in route to an undefeated regular season and an appearance in the BCS title game against Auburn.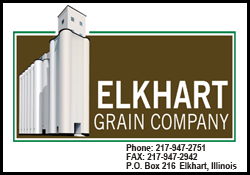 The Ducks are the only conference team Stanford has been unable to beat in the past two seasons.
This season, Oregon (10-0, 7-0) is riding a 13-game winning streak, longest in the nation, into Saturday night's game at Autzen Stadium. With a victory over Stanford, the Ducks would clinch the Pac-12 North and a spot in the conference title game. Oregon has won the last three league titles.
If Stanford (8-2, 6-1) can beat Oregon and take care of UCLA in the season finale, the Cardinal would win the league's northern division because of the head-to-head matchup with the Ducks. The winner of the Pac-12 championship game goes to the Rose Bowl -- unless the team plays in the national championship.
"This is pretty much our Pac-12 championship game," Stanford linebacker Chase Thomas said. "We still have UCLA to play, but that's after the fact. This is the best team in the conference that we're going against."
The Cardinal have recent inspiration to draw on: former No. 1 Alabama's loss to Texas A&M last weekend, and USC's upset of the then-No. 4 Ducks last season at Autzen Stadium.
But while Stanford is getting pumped, Oregon is not looking at the game differently than any other -- in keeping with coach Chip Kelly's philosophy. The Ducks are favored by nearly three touchdowns.
"It's just another game. We're focused on dialing it up, paying attention to film and not making too big a deal out of it." Ducks offensive lineman Nick Cody said.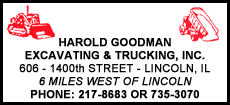 It will likely come down to Oregon's quick-strike offense against Stanford's stout defense.
The Ducks have the third-best offense in the nation, averaging nearly 563 yards per game, and the third-best rushing offense with an average of 325 yards a game. And they're scoring an average of 54.8 points a game, tops among FBS teams.
Senior Kenjon Barner, who has capably taken over for James as Oregon's star running back, is averaging 136 yards rushing per game, putting him into the Heisman conversation.