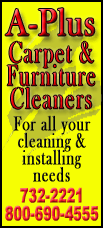 Star receiver Brandon Marshall said Cutler is getting better, but he also said there's a bigger picture that goes beyond this week's game.
"Our life, our health, is more important than football," Marshall said. "I think we'll get Jay back sooner than later."
For now, the Bears believe they have enough to get by. They brought in Campbell in the offseason for a situation like this, and he found out before Thursday's practice that he'll be starting.
"You definitely don't want to see anyone get hurt or injured in this business," said Campbell, who's made 70 starts in his career with Washington and Oakland. "We understand it is a tough sport. Sometimes, things like that happen."
Coach Lovie Smith would not say if Cutler will make the trip to San Francisco. Players need to be cleared by team physicians and an independent neurological consultant before they can return, under NFL safety protocols. It's possible that the Bears could hold him out even if he gets the OK from doctors.
When asked about that, all Smith would say is: "He's not playing this week, and that's about as much as I'm going to go into it."
He added Cutler is getting better and the Bears hope to have him back for the game against Minnesota on Nov. 25.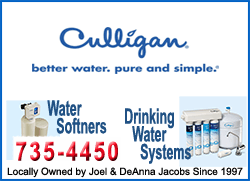 The Bears will also be missing defensive end Shea McClellin because of a concussion. They might get receiver Alshon Jeffery back from a hand injury. He's missed the past four games but went through a full practice on Friday.
Cutler's status was in question after he sat out the second half of Sunday night's loss to Houston. The Bears believe he was injured on a helmet-to-helmet hit by the Texans' Tim Dobbins, who was fined $30,000 by the league, late in the second quarter.
Cutler initially did not show any symptoms and took seven more snaps in the first half. It wasn't until halftime that the symptoms showed up, and the Bears went the rest of the way with Campbell. They also signed veteran Josh McCown this week, giving them a backup behind Campbell.
The 49ers, meanwhile, could be without starting quarterback Alex Smith, who suffered a concussion of his own last week.
The concussion isn't the first for Cutler. He missed a game after being sacked nine times in the first half of a loss at the New York Giants in October 2010. Last year, Cutler broke his right thumb late in a win over San Diego that put Chicago at 7-3. His replacement, Caleb Hanie, struggled and the Bears lost five of their last six.
That cost general manager Jerry Angelo his job. Phil Emery replaced him and retooled the roster, landing Marshall in a blockbuster trade with Miami and addressing several other areas -- including backup quarterback by signing Campbell to a one-year deal.
"I think when you look at what happened to the Bears last year, I think that's the reason why he's here," Marshall said. "He's more than capable and we're fortunate to have a starting quarterback as our backup."