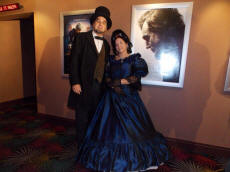 The Lincolns spend an evening at 'the Lincoln' watching 'Lincoln'

Send a link to a friend
[November 17, 2012] It was a big night on Friday at the Lincoln Theater with President and Mrs. Abraham Lincoln in Lincoln for the premiere of "Lincoln" the movie.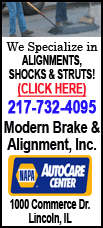 Opening night was a grand, but fun, red-carpet affair as moviegoers poured in for the premiere. Those coming in for the 5 p.m. show were greeted by Lincoln and the Lady, portrayed by Chris Hotz and Deborah Senger of Timeless Presentations.

"Lincoln" showtimes are set for 2 p.m., 5 p.m. and 8 p.m. For more information, check Lincoln Theater 4 online at www.lincolntheater4.com.

As a follow-up to the weekend premiere, there will be an opportunity to further explore the film's historical merit and accuracy. Local Abraham
Lincoln historians Paul Beaver, Ron Keller and Anne Suttles will present a free, open-to-the-public panel discussion on Nov. 28 at 7 p.m. at the Lincoln Heritage Museum at Lincoln College.
[By JAN YOUNGQUIST]