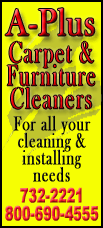 Bark Tae-ho said the decision to start talks will be officially announced Tuesday at the East Asia Summit in the Cambodian capital Phnom Penh.
The free trade agreement would help boost economic growth and pave the way for more stable political relationships in the region where China and Japan have been at odds over the sovereignty of islands in the East China Sea, he said.
Tension flared when Japan nationalized the tiny islands, called Senkaku in Japan and Diaoyu in China, in September. The move set off violent protests in China and a widespread boycott of Japanese goods. Relations between South Korea and Japan have also been strained by a territorial dispute over rocky outcroppings that Korea calls Dokdo and Japan calls Takeshima.
"The goal of the South Korea-China-Japan FTA is to reinforce economic cooperation among the three countries," Bark told lawmakers at the National Assembly. "Based on comprehensive economic collaboration, we will establish a stable and collaborative political relationship."
The state-run Korea Institute for International Economic Policy estimates the trade pact with Japan and China will add as much as 1.45 percentage points to South Korea's gross domestic product growth in the mid- to long-term.
"This is a rather conservative forecast only based on the reduction of tariffs. The impact on the economy will be much larger, if we take into account opening service markets and removing non-tariff barriers," Bark said.