Business for retailers, hotels, photo studios and other service industries is picking up as China limps out of its deepest slump since the 2008 global crisis. But exporters and manufacturers who drove its boom over the past decade are struggling.
Zhang's sales are down 20 percent with no rebound in sight, while labor costs are up.
"The second half of the year is even harder than the first half," said Zhang, who employs 60 people at his factory in Meizhou in Guangdong province near Hong Kong.
China is recovering but the days of double-digit growth are gone. Faced with falling returns from a three-decade-old growth model fueled by exports and investment, Beijing is trying to rebalance the economy by promoting consumer spending, service industries and technology. It is a strategy that promises smaller but more sustainable gains. That could have global repercussions by dampening voracious demand for iron ore, industrial equipment and other imports that drove growth for suppliers from Australia to Africa to Germany.
"The world has to get used to the idea that China will grow at a 7 or 8 percent pace, and growth will be far less investment-intensive over the next decade," said Mark Williams of Capital Economics. "So the projections for Chinese demand for commodities, capital goods, construction equipment and so on have to be revised down.'"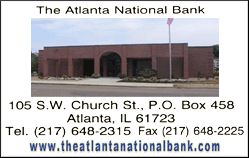 The Communist Party has committed in broad strokes to growth based on consumer spending and innovation in its five-year development plan that runs through 2015. A report in February by the World Bank and a Chinese Cabinet think tank said that to achieve that, the government will need to make politically daunting changes including curbing the dominance of state companies.
New leaders including General Secretary Xi Jinping who took power last week are under pressure to deliver on the party plans to overhaul the economy. But how far they will go to rein in politically favored state companies and other vested interests is unclear.
Growth slowed to a three-year low of 7.4 percent in the three months ending in September. That prompted concern the new leaders might feel compelled to boost spending on building bridges and other public works, setting back efforts to reduce reliance on investment. But retail sales and other indicators are improving, easing pressure for abrupt changes.
"The issue is how well they work together and whether they are able to overcome vested interests," said Williams. "We really won't know that until they've been in office for a little while."
This year's growth is explosive by Western standards but well below the 14.1 percent that China racked up in 2007 on its way to passing Japan as the second-largest economy in 2009.
Forecasters expected a Chinese recovery early this year. As the slump deepened, the International Monetary Fund and others cut growth forecasts for the year to below 8 percent -- the weakest since the 1990s. Even after a recovery, they see it rising to only about 8.5 percent by 2014.
Beijing has yet to take many of the steps analysts say are required to achieve its goals, including pumping money into health and other social programs to free up household budgets for consumer spending. But the impact in some industries is clear.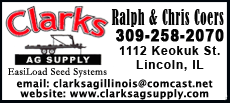 A monthly survey by HSBC Corp. of Chinese service companies has shown activity expanding steadily for two years, while a parallel survey of manufacturers has shown activity contracting this year.
Already, retail spending is rising faster than overall growth as wages climb. In October, retail sales were up 14.5 percent over a year earlier.
In Huzhou, a city south of Shanghai in Zhejiang province, business is strong for entrepreneur's Li Yong bedding factory. It employs 10 people and doesn't bother to export because demand from Chinese customers is strong. Costs for labor, rent and materials up but so are sales.
"Our profits are up 10 percent this year from last year," Li said.