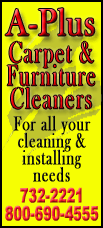 Making that transition from a beloved film series with a fervent fan base can be tricky. Do you stick to the same kinds of roles that people came to love you for and maintain the safety of familiarity? Or do you veer drastically in the other direction to prove to the world that you have range -- that you're so much more than just a mopey teenage girl or a hunky set of abs?
"Harry Potter" star Daniel Radcliffe, for example, has successfully made choices that showcase his versatility, from appearing on stage naked in a Broadway production of "Equus" to the gothic horror film "The Woman in Black." His "Harry Potter" co-star, Emma Watson, played a damaged party girl this year in "The Perks of Being a Wallflower," a character who couldn't have been more different from the fastidious Hermione Granger.
The three core "Twilight" stars have all struck while the iron was hot, making a variety of films in between the five "Twilight Saga" installments about high schooler Bella Swan and the vampire and werewolf who competed for her affections.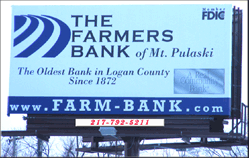 Stewart was the best known of the "Twilight" trio before being cast as Bella. She'd played Jodie Foster's daughter in the 2002 thriller "Panic Room" and a commune singer who befriends Emile Hirsch's character in Sean Penn's Oscar-nominated "Into the Wild" (2007).
Her choices between the "Twilight" movies have run the gamut, from playing a young Joan Jett in the 2010 biopic "The Runaways" to a fairy-tale warrior princess in this summer's "Snow White and the Huntsman." Next month, she'll appear in "On the Road," based on the iconic Jack Kerouac novel.
"Kristen seems to do a lot of indie movies. `Snow White and the Huntsman' is more of an outlier in terms of being a blockbuster," said blogger and "Twilight" expert Cleolinda Jones, author of the "Movies in 15 Minutes" series. "But it seems like she's got the kind of personality where she's got to do what she has to do ... she's not thinking in terms of career strategy."
Andrei Constantinescu of the Dallas-based Legacy Casting says he'd like to see Stewart mix it up even more.
"Her non-'Twilight' film choices are bold and different to a point, but her dark and broody acting style, similar to her real-life persona, is a bit played," said Constantinescu, whose work as an extras casting director includes the TNT series "Dallas." `'I'd love to see her in a romantic workplace comedy like `The Devil Wears Prada.'"
Pattinson has made some of the most daring and impressive choices of the three of them. Before being cast as the swoony vampire Edward Cullen, the lanky British actor appeared in another blockbuster franchise as Hogwarts student Cedric Diggory in 2005's "Harry Potter and the Goblet of Fire." In 2009, he played Salvador Dali in the barely seen "Little Ashes," and last year he starred opposite Reese Witherspoon in the circus romance "Water for Elephants" -- although Associated Press reviewer David Germain wrote there was "barely a spark" between the two.