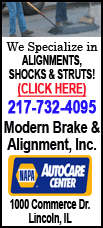 The pop singer dominated the awards show, winning three trophies, including artist of the year. His mom joined him onstage as he collected the award, beating out Rihanna, Maroon 5, Katy Perry and Drake.
"I wanted to thank you for always believing in me," Bieber said, looking to his mom.
The 18-year-old also won the honor in 2010. He said it's "hard growing up with everyone watching me" and asked that people continue to believe in him.
But the teenager who brought his mom as a date also got in some grinding with Nicki Minaj -- who shared the stage with him and took home two awards -- and a kiss on the neck from presenter Jenny McCarthy.
"Wow. I feel violated right now," he said, laughing.
"I did grab his butt," McCarthy said backstage. "I couldn't help it. He was just so delicious. So little. I wanted to tear his head off and eat it."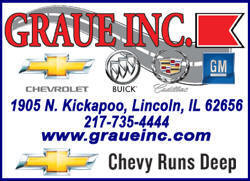 Another collaboration was the night's most colorful performance: Korean rapper PSY and MC Hammer. Hammer joined the buzzed-about pop star for his viral hit "Gangnam Style." PSY rocked traditional "Hammer" pants as they danced to his jam and to Hammer's "Too Legit to Quit."
Minaj, who wore three different wigs and four outfits throughout the night, repeated her AMAs wins from last year, picking up trophies for favorite rap/hip-hop artist and album for "Pink Friday: Roman Reloaded." She was in an all-white get-up, including fur coat and pink hair when she performed her new song "Freedom." The scene was ghostly and snowy, as a choir -- also in white -- joined her onstage. One background singer stole the performance, belting semi-high notes as Minaj looked on.
Usher kicked off the three-hour show with green laser lights beaming onstage as he performed a medley of songs, including "Numb," "Climax" and "Can't Stop, Won't Stop," which featured a smoky floor and a number of backup dancers, as Usher jammed in all black, with the exception of his red shoes. He won favorite soul/R&B male artist.
His protégé Bieber won favorite pop/rock male artist in the first award handed out and gave a shoutout to those who didn't think he would last on the music scene.
"I want to say this is for all the haters who thought I was just here for one or two years. I feel like I'm going to be here for a very long time," he said.
He also won favorite pop/rock album for his platinum-selling third album, "Believe." He gave a stripped down, acoustic performance of "As Long As You Love Me," then transitioned to the dance-heavy "Beauty and a Beat," where Minaj joined him onstage, grinding with the teen for a few seconds.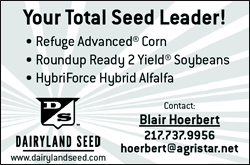 Swift won her fifth consecutive award for favorite country female artist.
"This is unreal. I want to thank the fans. You guys are the ones who voted on this," she said.
Swift gave a masquerade-themed performance of the pop song "I Knew You Were Trouble." She sang onstage in a light dress while dancers wore mostly black. But then she changed into a red corset and black skirt, matching their dark mood. She even danced and sang on the floor as lights flickered throughout the performance.
Dick Clark, who created the AMAs, was remembered by Ryan Seacrest and an upbeat performance by Stevie Wonder.
"What a producer he was," said Seacrest, as Wonder sang his hits, including "My Cherie Amour."