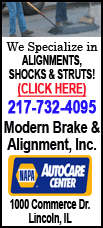 So far two veteran pilots of the 3rd Marine Aircraft Wing have been trained to fly the F-35B. They are becoming the first members of the Marine Fighter Attack Squadron 121 that will debut at a ceremony Tuesday at the Marine Corps Air Station in Yuma, Ariz.
The first F-35B arrived Friday and 15 more are slated to arrive over the next year. The Defense Department has pumped a half a billion dollars into upgrading the facilities, hangars and runways at the base to make way for the next-generation fighter jet, officials said.
The pilots of the new squadron are expected to fly the aircraft by year's end.
The Marines are the first in the military taking the steps toward putting the planes in operation. The F-35B would replace Cold War-era aircraft such as the F/A-18 Hornet and AV-8B Harrier.
"It's a pretty big milestone that a lot of people are looking at and judging," said Marine Capt. Staci Reidinger, a spokeswoman at the Yuma base. "The lessons learned will be shared."
Tuesday's inauguration comes only months after leaders of the Senate Armed Services Committee suggested that Defense Secretary Leon Panetta rushed a decision to develop the Marine Corps version of the fighter jet.
In a letter sent in February to the Pentagon chief, Sens. Carl Levin, the committee chairman, and John McCain, the panel's top Republican, questioned whether the F-35B had met the criteria to warrant an end to its probation. The F-35B had been on a two-year probation because of "significant testing problems."
Levin, D-Mich., and McCain, R-Ariz., wrote that the program "has enjoyed some success over the last few months, after several years of having fallen short." But they said "more problems with the F-35B's structure and propulsion, potentially as serious as those that were originally identified a year ago, have been found. This is salient where the F-35B has completed only 20 percent of its developmental test plan to date. Your decision, therefore, appears at least premature."
Neither McCain nor Levin could be reached for comment on the squadron.
The developer of the aircraft, Lockheed Martin Aeronautics Co., is building three versions of the F-35 -- one each for the Navy, Air Force and Marine Corps.
Schedule delays and cost overruns have dogged the F-35's development, making it the Pentagon's most expensive weapons program ever. Ten years in, the total F-35 program cost has jumped from $233 billion to an estimated $385 billion. Recent estimates suggest the entire program could exceed $1 trillion over 50 years.