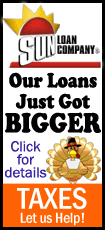 Escalating its bombing campaign, Israel on Sunday began attacking homes of activists in Hamas, the Islamic militant group that rules Gaza. These attacks have led to a sharp spike in civilian casualties, killing 24 civilians in less than 24 hours, a Gaza health official said. Overall, the offensive that began Wednesday killed 91 Palestinians, including 50 civilians.
The rising civilian toll was likely to intensify pressure on Israel to end the fighting. Hundreds of civilian casualties in an Israeli offensive in Gaza four years ago led to fierce international condemnation of Israel.
Hamas fighters, meanwhile, have fired hundreds of rockets into Israel in the current round of fighting, including 12 on Monday, among them one that hit an empty school.
The new airstrikes came as Egypt was trying to broker a cease-fire, with the help of Turkey and Qatar. The Turkish foreign minister and a delegation of Arab foreign ministers were expected in Gaza on Tuesday. However, Israel and Hamas appeared far apart in their demands, and a quick end to the fighting seemed unlikely.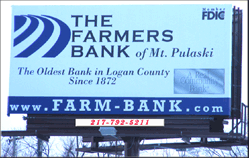 In Monday's violence, a missile struck a three-story home in the Gaza City's Zeitoun area, flattening the building and badly damaging several nearby homes. Shell-shocked residents searching for belongings climbed over debris of twisted metal and cement blocks in the street.
The strike killed two children and two adults, and injured 42 people, said Gaza heath official Ashraf al-Kidra.
Residents said Israel first sent a warning strike at around 2 a.m. Monday, prompting many residents in the area to flee their homes. A few minutes later, heavy bombardment followed.
Ahed Kitati, 38, had rushed out after the warning missile to try to hustle people to safety. But he was fatally struck by a falling cinderblock, leaving behind a pregnant wife, five young daughters and a son, the residents said.
Sitting in mourning with her mother and siblings just hours after her father's death, 11-year-old Aya Kitati clutched a black jacket, saying she was freezing, even though the weather was mild. "We were sleeping, and then we heard the sound of the bombs," she said, then broke down sobbing.
Ahed's brother, Jawad Kitati, said he plucked the lifeless body of a 2-year-old relative from the street and carried him to an ambulance. Blood stains smeared his jacket sleeve.
Another clan member, Haitham Abu Zour, 24, woke up to the sound of the warning strike and hid in a stairwell. He emerged to find his wife dead and his two infant children buried under the debris, but safe.
Clan elder Mohammed Azzam, 61, denied that anyone in his family had any connections to Hamas.
"The Jews are liars," he said. "No matter how much they pressure our people, we will not withdraw our support for Hamas."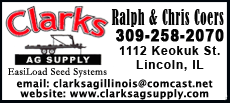 Late Sunday, an Israeli missile killed a father and his eight-year-old son on the roof of their Gaza City home. The father, a Hamas policeman, was on the roof to repair a leaking water tank, his relatives said.
In another area of Gaza City, the patriarch of the Daloo family, Jamal, sat in mourning for 11 members of his family killed in a missile strike on his home Sunday. Among the dead were his wife, his son, daughter-in-law, his sister and four grandchildren. His face swollen from crying, he embraced relatives and neighbors paying their condolences.
The mourners sat in plastic chairs just meters away from bulldozers clearing the ruins of Daloo's home. His 16-year-old daughter Yara was still missing and believed under the rubble, family members said.
Daloo, who is left with two sons, tried to take comfort in the belief that the loss of his family was God's will and that the dead are now in paradise. He vehemently disputed Israel's initial claim that a senior operative of Islamic Jihad, a smaller sister group of Hamas, was hiding in his house. He said his son Mohammed, one of those killed, was a policeman in the Gaza police, but not an activist.