1. NO LETUP IN VIOLENCE BETWEEN ISRAEL AND HAMAS
Palestinian militants continued to barrage Israel with rockets, and Israel announced it was widening its offensive to target the military commanders of the ruling Islamist group.
2. CONGRESS LOOKS TO EGYPT FOR SOLUTION TO MIDDLE EAST VIOLENCE
Lawmakers say Cairo needs to take serious diplomatic steps to rein in Hamas.
3. OBAMA EXTENDS 'HAND OF FRIENDSHIP' TO LONG-SHUNNED MYANMAR
The president makes a historic trip to the Asian nation, meeting its leader Thein Sein and longtime activist Aung San Suu Kyi.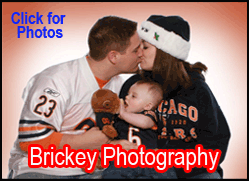 4. HOW OBAMA'S EDUCATION AGENDA COULD UNFOLD IN SECOND TERM
The administration is likely to focus on early childhood programs and higher-ed.
5. WHAT PAULA BROADWELL IS TELLING HER FRIENDS
Petraeus' biographer and former mistress says she is devastated by the fallout from their affair.
6. WRANGLERS BLAME 'HOBBIT' PRODUCTION COMPANY FOR ANIMAL DEATHS
Up to 27 animals died at a film facility filled with "death traps."