There's bipartisan agreement in Congress that the law should be fixed and reauthorized. "While the administration's efforts to grant waivers are helpful for states operating under the tenets of No Child Left Behind, these fixes are temporary and piecemeal," Sen. Tom Harkin, the Democrat who chairs the Senate committee responsible for education, said in an email.
But the Obama administration has shown little desire to put the policy back in lawmakers' hands. Duncan didn't mention reauthorization in a lengthy speech in October laying out his agenda.
"Waivers are not a pass on accountability, but a smarter, more focused and fair way to hold ourselves accountable," Duncan said in that speech.
Lawmakers are also eager to reclaim control of Race to the Top, the multibillion-dollar grant competition program Obama created in 2009 to prod states into changing laws and raising standards. The administration opened the competition to school districts this year, but with stimulus funds exhausted, the size of the program shrank dramatically.
"With Race to the Top, and then these conditional waivers, it is bypassing Congress and the process we're supposed to have, adding to uncertainty," Republican Rep. John Kline, the House Education and the Workforce Committee chairman, said in an interview.
Lawmakers from both parties may be more timid next term about embracing Common Core, a set of uniform benchmarks for math and reading adopted by almost every state, after the defeat of Tony Bennett, the Indiana schools superintendent whose surprise loss in this month's election was largely attributed to his support for the curriculum.
Teacher assessments are at the heart of another potential flashpoint. Chicago teachers walked off the job for more than a week in September, largely over demands that their evaluations be tied to student test scores. Teachers unions enthusiastically backed Obama's re-election, but Obama's Education Department stayed neutral on the strike, and his former chief of staff, Chicago Mayor Rahm Emanuel, led the fight against striking teachers.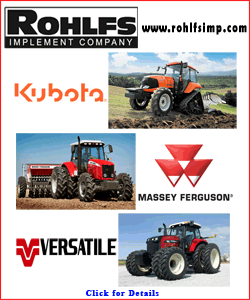 Randi Weingarten, president of the American Federation of Teachers, said there's a fixation on top-down, testing-based evaluations that marginalize teachers while holding them responsible for the effects of budgetary decisions far beyond their control.
"If all those things happen at the same time, then we'll have the problems we had in Chicago," Weingarten said. "If we're serious about working together to help all kids succeed, giving them the coursework and wraparound services and great teachers they deserve, then it will be different."
[Associated Press; By JOSH LEDERMAN]
Reach Josh Lederman at
http://twitter.com/joshledermanAP.
Copyright 2012 The Associated Press. All rights reserved. This material may not be published, broadcast, rewritten or redistributed.