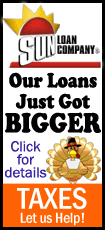 The M23 rebel spokesman Col. Vianney Kazarama said he had ordered his fighters to retreat to Kibumba, a village around 30 kilometers (18 miles) north of Goma, after having come within 3 kilometers (2 miles) of the city. On Sunday the group had marched within a hair of the provincial capital, a major population center as well as the home of an international airport and a large United Nations base.
The demands set forth by the M23 rebel group calls for the immediate demilitarization of the city and the airport in Goma. It also calls for the opening of the frontier at the town of Bunagana within the next 48 hours.
The rebels also want the government based in the Congolese capital, Kinshasa, to make a declaration on state TV and radio within the next 24 hours announcing the start of negotiations with the M23 rebel group.
Contacted by telephone, Kazarama said that his men were on their way back to Kibumba in order to give the talks a chance. On Sunday morning, he had vowed to take Goma by nightfall, saying that he and his soldiers planned to spend the night inside the city limits.
"We are moving back to Kibumba. Goma is not our priority anymore," he said on Monday morning. "We want political negotiations with the government." He added: "This is a political matter."
The sequence of events mirrors what happened in 2008, when a now-defunct rebel group known as the National Congress for the Defense of the People, or CNDP, advanced to the gates of Goma. The CNDP, which was financially and militarily backed by Rwanda, stopped just short of taking the city, and the rapid military advance forced the government to enter into serious negotiations with the rebel group. The peace deal brokered a year later on March 23, 2009, called for CNDP fighters to be integrated into the national army, even though many of them were believed to be Rwandan nationals.
Congo felt that its hands were bound and even integrated rebel leaders like Gen. Bosco Ntaganda, one of the chiefs of the CNDP, who was the subject of an arrest warrant by the International Criminal Court.