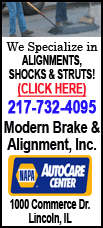 In the past, the council has focused on various regional outbreaks of the scourge. But piracy has been metastasizing worldwide with hotspots off Somalia, in the Gulf of Guinea off West Africa and in Southeast Asia.
Monday's Security Council debate was called by the council's president, Indian Ambassador Hardeep Singh Puri, representing a country that has many sailors held hostage by modern pirates. Seven percent of all maritime workers are Indian nationals.
The Kuala Lumpur-based International Maritime Bureau, which tracks pirate attacks, reported 252 attacks worldwide for the year as of late October. Nine ships were being held for ransom off Somalia at that time with 154 hostages.
Anti-piracy enforcement has also moved into land raids against the villages and ports that harbor pirates in Somalia, at the request of the Somalian government. The council authorized that extension of enforcement power in 2008 and had renewed it,