Their comments came as the U.S. and Britain warned about the risks of an Israeli ground assault in the Gaza Strip, while vigorously defending the Jewish state's right to protect itself against rocket attacks.
"Egypt, watch what you do and how you do it," said Sen. Lindsey Graham, R-S.C., in an interview Sunday on NBC's "Meet the Press." "You're teetering with the Congress on having your aid cut off if you keep inciting violence between the Israelis and the Palestinians."
Israeli officials say the airstrikes are aimed at ending months of rocket fire out of the Hamas-ruled territory. Israel began the offensive with an unexpected airstrike that killed Hamas' military chief, and since then has targeted suspected rocket launchers and storage sites.
But the crisis has since grown in scope with a mounting civilian death toll and suggestions that Israel is considering a ground invasion in lieu of Egyptian-led truce efforts.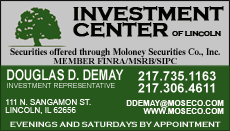 President Barack Obama told reporters Sunday that "Israel has every right to expect that it does not have missiles fired into its territory." But he also suggested avoiding the use of ground troops if possible.
"It's not just preferable for the people of Gaza," he said at a news conference in Bangkok at the start of a three-nation visit to Asia. "It's also preferable for Israelis, because if Israeli troops are in Gaza, they're much more at risk of incurring fatalities or being wounded."
Obama said he has told Egypt's president, Mohammed Morsi, and Turkey's prime minister, Recep Tayyip Erdogan, that "those who champion the cause of the Palestinians should recognize that if we see a further escalation of the situation in Gaza, then the likelihood of us getting back on any kind of peace track that leads to a two-state solution is going to be pushed off way into the future."