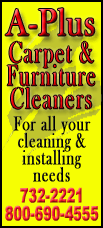 A person close to Broadwell said Sunday she deeply regrets the damage that's been done to her family and everyone else's, and she is trying to repair that and move forward. The friend spoke on condition of anonymity because he was not authorized to speak publicly.
A group of friends and neighbors welcomed Broadwell, her husband, Scott, and their young sons back to their home in Charlotte, N.C., after Broadwell spent more than a week being hounded by media while staying at her brother's home in Washington. The family friend said she was overwhelmed by the outpouring of support from her neighbors.
Broadwell is still being investigated by the FBI over classified documents found on her laptop and in her home, which investigators believe the author gathered while researching her biography of Petraeus in Afghanistan. Investigators say many of the documents are old and may no longer be classified despite their labels, and say Broadwell told them she did not get them from Petraeus.

The FBI stumbled onto their relationship after tracking anonymous emails Broadwell allegedly sent to Tampa socialite Jill Kelley, warning Kelley to stay away from Petraeus and Afghanistan war commander Gen. John Allen.
Kelley served as sort of an unpaid social liaison for Central Command, hosting parties at her and her husband's home, where senior officers would mingle with Tampa's elite. Officials say Kelley kept in near constant contact with Allen, and Petraeus before him, apparently trading on her friendship with the four-star commanders to advance her social status in the military-conscious community of Tampa.