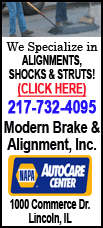 The remarks by President Barack Obama and Britain Foreign Secretary William Hague were part of a diplomatic balancing act by the West as it desperately seeks an end to the escalating violence without alienating its closest ally in the region.
"Israel has every right to expect that it does not have missiles fired into its territory," President Barack Obama said at a news conference in Bangkok at the start of a three-nation visit to Asia.
"If that can be accomplished without a ramping up of military activity in Gaza, that's preferable," Obama said. "It's not just preferable for the people of Gaza. It's also preferable for Israelis, because if Israeli troops are in Gaza, they're much more at risk of incurring fatalities or being wounded."
The president spoke shortly before an Israeli airstrike leveled a home in a residential neighborhood. Palestinian medical officials said at least 11 civilians, mostly women and children, were killed. The attack was the single deadliest incident of the 5-day-old Israeli operation.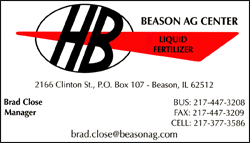 The Israeli military said the target was a top rocket mastermind of the Islamic Jihad militant group. The claim could not be immediately verified, and the attack raised speculation that Israel could face increased international pressure if the civilian death toll continued to rise.
Hague said Hamas, Gaza's militant rulers, "bears principal responsibility" for initiating the violence and must stop all rocket attacks on Israel. But Hague also made clear the diplomatic risks of an Israeli escalation.
"A ground invasion is much more difficult for the international community to sympathize with or support, including the United Kingdom," he said.
Israeli officials say the airstrikes are aimed at ending months of rocket fire out of the Hamas-ruled territory. Israel began the offensive with an unexpected airstrike that killed Hamas' military chief, and since then has targeted suspected rocket launchers and storage sites.
The Mideast ally is now at a crossroads: launch a ground invasion or pursue Egyptian-led truce efforts. But with Israel and Hamas far apart on any terms of cease-fire, Israeli Prime Minister Benjamin Netanyahu declared at the start of the weekly Cabinet meeting, "The Israeli military is prepared to significantly expand the operation."
The crisis threatened to overshadow Obama's trip to Asia, which includes stops in Myanmar and Cambodia as part of a broader effort to expand the U.S. economic and military presence in a region long dominated by China.

So far, the U.S. has thrown its weight behind Israel, and Obama has called on Egypt and Turkey to intervene on Israel's behalf. Obama said he has told Egypt's president, Mohammed Morsi, and Turkey's prime minister, Recep Tayyip Erdogan that "those who champion the cause of the Palestinians should recognize that if we see a further escalation of the situation in Gaza, then the likelihood of us getting back on any kind of peace track that leads to a two-state solution is going to be pushed off way into the future."
Obama also pointed to the next 48 hours "to see what kind of progress we can make."