For many economists, corporate leaders and politicians, it's unconscionable to let the government veer over the "fiscal cliff," which could drain $500 billion from the still-struggling economy next year. But even President Barack Obama says it could happen.
"Obviously we can all imagine a scenario where we go off the fiscal cliff," the president said last week. The likeliest cause, he suggested, would be "too much stubbornness in Congress," especially on the issue of taxes.
Many Republicans in Congress counter that it's Obama who is too unyielding.
The knottiest issues facing the White House and congressional negotiators include:
TAX RATES
Obama campaigned on a pledge to end the George W. Bush-era tax cuts for households making more than $250,000 a year. Republican leaders say the lower rates from 2001 and 2003 should remain in place for everyone, including the rich.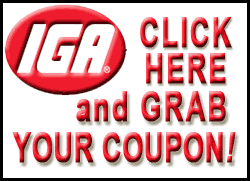 Both sides have dug in so deeply that it will be politically painful to back down. Republicans say tax increases on the rich would inhibit job growth. Democrats dispute that, and say it's only fair for the wealthiest to provide more revenue in this era of historically low tax burdens and a growing income disparity between the rich and the poor.
Most Republican lawmakers have signed a pledge not to allow tax rates to rise, even if they are scheduled to do so by law, as are the Bush-era cuts. Some Democrats say it may be necessary to let the Dec. 31 deadline expire and have everyone's tax rates revert to the higher, pre-Bush levels. Then, the argument goes, Republicans could vote to bring the rates back down for most Americans, but not the richest, without breaking their pledge.
The tax rate issue is especially thorny because it doesn't lend itself to Washington's favorite tactics for postponing hard decisions. Lawmakers routinely resort to "continuing resolutions" to end budget impasses by keeping spending levels unchanged for yet another year. Politically, no one wins or loses.
Obama's campaign promise to raise tax rates on the wealthy precludes that. Either rates on the rich will rise and Republicans will absorb defeat on a huge priority, or the rates will remain unchanged, a political defeat for Obama.
LOBBIES AND THE STATUS QUO
Both parties have talked, vaguely, of raising revenues by limiting the itemized tax deductions claimed by about one-third of the nation's taxpayers. Among the most popular deductions are those for charitable donations, health care costs and mortgage interest payments. Each is represented by muscular lobbying groups that will fight to protect the millions or billions of dollars these tax breaks steer their way.
An array of ideas has been floated. They include capping a taxpayer's total deductions at $35,000 or $50,000, and limiting the value of deductions to 28 percent, instead of the current 35 percent for high earners. The coalition of universities and other institutions that rely on tax-exempt donations is so influential that some strategists say charitable gifts should be left untouched. The housing industry says the same about home mortgage interest.
"Once you put something on the table, there is enormous pushback all around," said Rep. Peter Welch, D-Vt. He says going over the fiscal cliff, at least temporarily, may be the only way to force Republicans to accept tax increases and to embolden lawmakers to make painful choices.
50-50 NATION, 90-10 DISTRICTS
The past few presidential elections prove the country is almost evenly split between Democratic and Republican sentiments. But thanks to legislative gerrymandering, Americans' migration patterns and other factors, many House members represent districts that are overwhelmingly conservative or liberal. These lawmakers may recognize that compromise is the only way to get a law enacted in Congress.