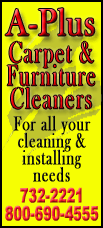 The Mustang Ranch brothel owner is the first such owner to win election to public office in Nevada since prostitution was legalized here in 1971, Nevada historian Guy Rocha said. And he's believed to be the first to do so in the state's 148-year history
"He's in rare company," Rocha said. "Of course, it's going to be rare because the business of selling sex for money is illegal in every jurisdiction in the United States except in rural Nevada."
Some two dozen brothels legally operate in 10 of Nevada's 17 counties. Prostitution is illegal in the counties that include Las Vegas and Reno, the state's population centers.
Gilman, 68, a self-described "dye-in-the-wool Republican who loves American values," said he encountered few objections to his Mustang Ranch ownership during his campaign in the county of 4,000. He won with 62 percent of the vote on Nov. 6.
His claims that his bordello, located along Interstate 80 some 10 miles east of Reno, has contributed more than $5 million to the county's budget over the past decade. It has 44 full-time employees, and 30 to 80 working girls, depending on the season.
"To 99 percent of the voters, they view it as just a business," Gilman told The Associated Press. "It's a prosperous business that's helped the county."
Gilman attributes his victory to his entrepreneurial experience. Mustang Ranch is only a small part of his business empire, which includes business parks, a Harley-Davidson dealership and master planned communities in California and Nevada.
"People want to focus on the brothel issue ... (but) I've had a wonderful 43-year record of business success that I bring to the commission," Gilman said.
Mustang Ranch became the state's first legal brothel -- and most infamous -- under former owner Joe Conforte. Heavyweight boxer Oscar Bonavena was slain there in 1976.
The cathouse operated until 1999 when the federal government seized it after guilty verdicts against its parent companies and manager in a federal fraud and racketeering trial. Conforte is now a fugitive in Brazil.