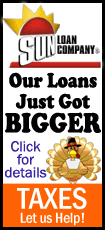 Today's highlight in history:
On Nov. 19, 1863, President Abraham Lincoln delivered the Gettysburg Address as he dedicated a national cemetery at the site of the Civil War battlefield in Pennsylvania.
On this date:
In 1600, King Charles I of England was born in Dunfermline, Fife, Scotland.
In 1794, the United States and Britain signed Jay's Treaty, which resolved some issues left over from the Revolutionary War.
In 1831, the 20th president of the United States, James Garfield, was born in Orange Township, Ohio.
In 1887, American poet Emma Lazarus, who'd written "The New Colossus" to help raise money for the Statue of Liberty's pedestal, died in New York at age 38.
In 1919, the Senate rejected the Treaty of Versailles (vehr-SY') by a vote of 55 in favor, 39 against, short of the two-thirds majority needed for ratification.
In 1942, during World War II, Russian forces launched their winter offensive against the Germans along the Don front.
In 1959, Ford Motor Co. announced it was halting production of the unpopular Edsel.
In 1969, Apollo 12 astronauts Charles Conrad and Alan Bean made the second manned landing on the moon.
In 1977, Egyptian President Anwar Sadat became the first Arab leader to visit Israel.
In 1985, President Ronald Reagan and Soviet leader Mikhail S. Gorbachev met for the first time as they began their summit in Geneva.
In 1990, the pop duo Milli Vanilli were stripped of their Grammy Award because other singers had lent their voices to the "Girl You Know It's True" album.
In 1997, Iowa seamstress Bobbi McCaughey (mih-KOY') gave birth to septuplets, four boys and three girls. The space shuttle Columbia zoomed into orbit on a two-week science mission.
Ten years ago: An oil tanker carrying 20 million gallons of fuel oil broke in two and sank in the Atlantic Ocean off northwest Spain. U.N. weapons inspectors wrapped up a two-day visit to Iraq. The Senate voted 90-9 to approve creation of the Department of Homeland Security. In a moment that drew criticism, singer Michael Jackson briefly held his youngest child, Prince Michael II, over a fourth-floor balcony rail at a Berlin hotel in front of dozens of fans waiting below. (Jackson later said he'd made a "terrible mistake.")