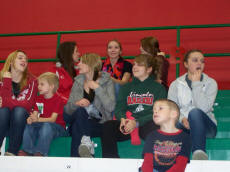 Fans wait for the evening to start.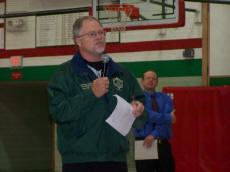 Dan Fulscher explains rule changes.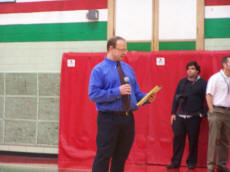 Coach Gardner thanks the many who help with the wrestling program.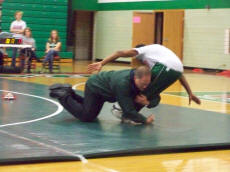 Fulscher demonstrates rule changes.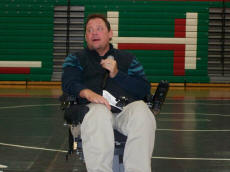 Greg Gardner gives testimony. Eight years ago, Greg was stuck by a car while jogging. He has been paralyzed from the chest down since.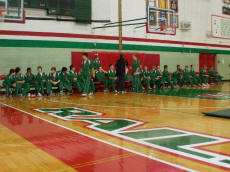 Wrestlers patiently wait for the evening to begin.