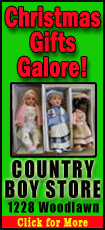 Otherwise, nothing the Washington Redskins rookie threw hit the ground. Fifteen attempts. Fourteen completions. Four touchdowns. Two hundred yards on the nose. Yet another game without an interception.
"Except for that one incompletion, I thought he was OK," coach Mike Shanahan deadpanned.
Griffin threw for a touchdown in every quarter -- 6 yards to Darrel Young, 49 to Aldrick Robinson, 61 to Santana Moss and 17 to Logan Paulsen -- and ran 12 times for 84 yards in Sunday's 31-6 win over the Philadelphia Eagles.
"I'm tired of talking about Robert," Moss said with a laugh. "Nothing's going to change; Robert's going to go out there and be special. That's the gift that he has, he's a special guy. He brings that kind of 'specialness.' I don't know if that's a word, but he brings it to our offense."
Moss might be running out of ways to extol Griffin's virtues, but he's certainly reaping the benefits. He has six touchdown receptions this season despite playing in a reduced role; no other Redskins receiver has more than two. He made Griffin look good by leaping between two defenders to make a catch and fighting his way into the end zone for his score in the third quarter, a throw that prompted an "oh, no -- oh, yes" reaction from Shanahan.
"There's a difference between playing fearless and being stupid," Griffin said. "You just have to be able to tiptoe that line. Now if it had been an interception, the pass would have looked stupid. But because it was a touchdown, it was fearless."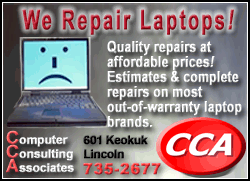 The game for last place in the NFC East left a thick line between the Redskins and Eagles. The win allows Washington (4-6) to feel like a playoff contender for at least a few more days, while Philadelphia (3-7) is doomed to spending six more weeks enduring endless questions about the future of the franchise.
"I don't know how it can get much worse," Eagles tight end Brent Celek said.
The Eagles have lost six straight, accelerating the countdown toward the possible end of Andy Reid's 14-year tenure as coach.
"I don't sense a lack of focus," said Reid, who declined to directly answer a question about his job security. "That's not what I sense. I see them playing hard. I see them focusing in at practice. At times, maybe we're trying too hard."
The Redskins, meanwhile, have a short week before heading to Texas for a Thanksgiving visit to the Dallas Cowboys. Washington had lost three in a row entering Sunday's game, but that's not enough to derail hopes of contending in a down year for the division.
"When things don't go your way, you just kind of get lost," right guard Kory Lichtensteiger said. "You get that sinking feeling again. And to be able to get out of that and get a win, it's going to do huge things for this next game and here on out -- because there's a feeling of 'Hey, we're back in this.'"
Lichtensteiger then paused and asked: "Did Dallas lose?"