No matter, because the NFL commissioner is nothing if not a spin doctor extraordinaire. He cited the fact the quarterbacks were all removed from games as evidence of the progress the NFL has made in identifying head injuries and trying to limit their impact.
"The simple truth is that any physical activity comes with risk and reward," Goodell said. "Head injuries occur in sports."
They do, though the NFL sure took a long time to admit it. For years the league insisted there was no link between what happened on Sundays on the field and what happened to the brains of players afterward.
The culture has changed, and Goodell wastes no chance to remind us of that. His speech Thursday night touched on everything from player safety in the days before the NFL even existed (18 college players died in 1904 alone) to what the league might be doing in the near future (different helmets for each position, weight limits on kickoff teams) to help prevent devastating head injuries.
The NFL is helping fund studies on concussions, giving $30 million to the National Institutes of Health and teaming with players for another $100 million in similar research over the next decade. There are 100 former NFL players taking part in research led by Boston University to find a diagnosis for the degenerative brain disease, chronic traumatic encephalopathy, more commonly known as CTE.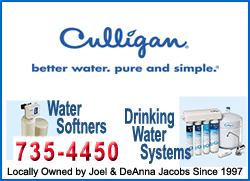 New kickoff rules are working to reduce concussions, and others are under consideration. Violent collisions will always be the attraction of the game just as knockouts are in boxing, but it's Goodell's contention that big hits can be managed more safely without changing the game so much that fans won't watch.
Meanwhile, not a game goes by without someone in the announcer's booth talking about the dangers of helmet-to-helmet hits.
"Players and coaches have adjusted. They always do," Goodell said. "We now see fewer dangerous hits to the head and noticeable changes in the way the game is being played."
The good news for today's players is that there have been some real changes and they'll have a better chance of having a decent life after football than players did before them. That's especially true when it comes to the condition of their brains, though the risk of long-term injury remains very real.
Football is still a hurt business, and always will be. Nothing will make it completely safe, especially in an era when players seem to get bigger and faster every year.
But there might come a day when there's enough research and information available so a parent can make a decision on whether their child plays football or not. There might be a time when players themselves can assess their future health risks and decide whether to continue their careers.