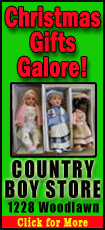 Conversations that restarted Friday between NHL deputy commissioner Bill Daly and NHLPA special counsel Steve Fehr produced enough positive movement Saturday to set up another face-to-face meeting that the sides hope will lead to an agreement to save the hockey season.
NHL Commissioner Gary Bettman suggested to union executive director Donald Fehr this week that the sides take two weeks off from negotiations. The union maintained its desire to keep talking, and now bargaining is back on.
"We can confirm that we have tentatively agreed to get back together on Monday, either late in the afternoon or early evening," Daly said. "The meeting was requested by the union and it's their agenda. We will see what they have to tell us."
Owners and players met for several consecutive days last week in New York, but made little progress. Negotiations ended in an angry exchange last Friday, but bargaining resumed two days later only to break off again in just over an hour.
Staying apart never appeared to be a good option, and the NHL now seems to agree.
All games through Nov. 30 have already been taken off the schedule, more cancellations are likely within a week, the Winter Classic has been wiped out, the All-Star game is the next big event in jeopardy, and the whole season could be lost, too, in the blink of an eye if a new deal can't be hammered out.
The players have stuck to their position that negotiations are the only way to work out differences, and that they are willing to meet any time the NHL wants to.