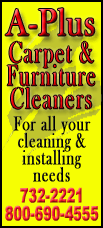 The touchdown catches and powerful blocks the tight end is known for will be missing after he was hurt late in the fourth quarter of Sunday' 59-24 win over the Indianapolis Colts.
Gronkowski scored on completions of 4 and 24 yards from Tom Brady, giving him 10 touchdowns and making him the first tight end in NFL history with at least 10 touchdowns in three straight seasons. He finished the game with seven catches for 137 yards and is second on the team with 53 receptions.
"Rob does a great job for us," coach Bill Belichick said after the game, "blocking, receiving, third down, red area. He's a good player."
Belichick didn't mention the injury, which the Patriots identified as affecting his arm without saying which one. Comcast SportsNet New England said Gronkowski broke his forearm while blocking on the extra point after the final touchdown.
The Patriots gave no timetable for his return. They have six games left, starting Thursday night at the New York Jets.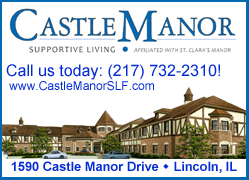 They didn't need Gronkowski's touchdowns on Sunday, not when one of the NFL's worst pass defenses scored on interception returns of 59 yards by newcomer Aqib Talib and 87 yards by rookie Alfonzo Dennard.
Dennard watched himself on the video board as he raced to the end zone. He wanted to see if Andrew Luck, who threw the pass, might catch him.
"I went to the sideline and (safety Devin McCourty) was like, `If the quarterback would've caught you, you know we would've given you stuff about it," he said.
The Patriots lead the NFL with 35.8 points a game and tied their single-game scoring record on Sunday.
"The coaches want us to play aggressive," said Dennard, whose touchdown made it 45-17. "So that's what I was doing out there."
The first matchup between three-time Super Bowl winner Brady and star rookie Luck was no match. Brady threw three touchdown passes. Luck threw three interceptions.
"They're good enough," Luck said. "They don't need those gifts, but to their credit, they created those and we didn't."
The loss of Gronkowski could be costly. The Patriots other tight end, Aaron Hernandez, has missed the last three games and six overall, after spraining his ankle. That leaves three healthy tight ends -- Daniel Fells, Michael Hoomanawanui and Visanthe Shiancoe -- and they've totaled just four catches.
The Patriots forced four turnovers. Rob Ninkovich's fifth forced fumble of the season -- knocking the ball out of Luck's hand -- set up Gronkowski's second scoring grab on the next play.
"We knew we couldn't come here and turn the football over and have a chance to win," Colts interim coach Bruce Arians said. "We've got a lot of rookies out there so every week is a learning experience. It was a bad learning experience."