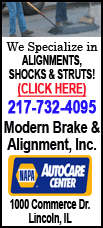 Houston, Dallas and Tampa Bay made it pay off by earning victories Sunday. Jacksonville, Cleveland and Carolina all blew leads to lose in OT.
Andre Johnson caught a screen pass from Matt Schaub and ran 48 yards for the winning touchdown with 2:01 left in the extra session of Houston's 43-37 victory over Jacksonville.
Schaub threw a career-high five touchdown passes, completed a franchise-record 43 passes and finished with 527 yards passing, second most in NFL history. Warren Moon also threw for 527 yards for the Houston Oilers in December 1990 against Kansas City.
Norm Van Brocklin holds the record with 554 for the Rams in 1951.
"When I caught the ball, and I saw how open I was, I was looking around like, 'Where are the defenders at?'" Johnson said after the 43-37 win. "I took off running, I kept looking. I thought the cornerback would come from the outside, but he wasn't there. It was just the safety, so I was just saying to myself, 'I can't let him tackle me.'"
He couldn't.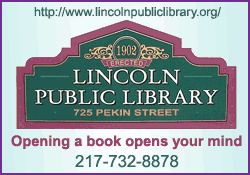 Dallas needed Dan Bailey's 32-yard field goal with 2 seconds to go in regulation to tie it, then he made a 38-yarder for the 23-20 win over the Browns with 6:07 remaining. The Cowboys rallied from a 13-0 halftime deficit.
"Had it all the way," Cowboys owner Jerry Jones said, smiling, as he walked into the postgame locker room.
Not quite.
Nor did the Buccaneers look like winners until they actually won.
Josh Freeman threw a 15-yard touchdown pass to Dallas Clark in overtime to cap a comeback. It was Freeman's third touchdown pass of the game in the Buccaneers' 27-21 victory over the Panthers.
"When we got to overtime we stepped into the huddle and everybody was ready to go and we started talking like, 'Hey let's just execute one play at a time and do our jobs and try to get out of this thing with a touchdown,'" Freeman said.
Also Sunday, it was Atlanta 23, Arizona 19; New England 59, Indianapolis 24; Baltimore 13, Pittsburgh 10; Denver 30, San Diego 23; New Orleans 38, Oakland 17; Green Bay 24, Detroit 20; Washington 31, Philadelphia 6; the New York Jets 27, St. Louis 13; and Cincinnati 28, Kansas City 6.
On Thursday, it was Buffalo over Miami 19-14.
Monday night's game is Chicago (7-2) at San Francisco (6-2-1).
Off this week were the New York Giants (6-4), Seattle (6-4), Minnesota (6-4) and Tennessee (4-6).
---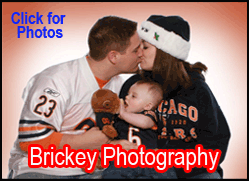 TEXANS 43, JAGUARS 37, OT
At Houston, Johnson caught 14 passes for 273 yards, both career highs. The Texans (9-1) won an overtime game for the first time at Reliant Stadium.
Chad Henne threw a career-high four touchdown passes in relief of injured Blaine Gabbert for the Jaguars (1-9). Rookie Justin Blackmon had 236 yards receiving.
COWBOYS 23, BROWNS 20, OT
At Arlington, Texas, Dallas overcame a critical fumble by Tony Romo that sparked a wild ending.
Bailey's winning kick came after both teams punted once in the first overtime game at Cowboys Stadium. Dallas (5-5) had rallied to go ahead 17-13 on Romo's 28-yard pass to Dez Bryant.
A fumble by Browns rookie Brandon Weeden on a sack appeared to put the Cowboys in control, but Romo gave it right back with a fumble on another sack.
The Cowboys made one goal-line stand in the final minutes, but the Browns (2-8) got another chance and went ahead 20-17 on Weeden's 17-yard pass to Benjamin Watson.
BUCCANEERS 27, PANTHERS 21, OT
At Charlotte, N.C., the Panthers (2-8) appeared to have the game in hand after a 29-yard touchdown pass from Cam Newton to Brandon LaFell put them up 21-10 with 4:34 left in the game. But after a 40-yard field goal by Connor Barth, the Panthers were forced to punt, and Freeman led the Bucs (6-4) 80 yards on seven plays in 50 seconds with no timeouts.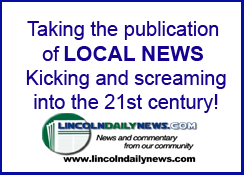 He finished the drive with a 24-yard touchdown pass to Vincent Jackson between three defenders with 12 seconds left. Freeman went back to Jackson for a 2-point conversion on a slant route to send the game into overtime.
"We learned a lesson today that we can't just show up and win a game," Clark said. "I hope guys will get it. We're lucky it's not a loss. I hope we go back and look at the film and say, 'Hey we didn't play well.' Sure, we played well enough to make some plays to win at the end, but to get where we want to go, that's not good enough football."
PATRIOTS 59, COLTS 24
At Foxborough, Mass., the Patriots used three scoring passes from Tom Brady, two touchdowns on interception returns and another on a punt return to match a team single-game scoring record.
The first matchup between three-time Super Bowl winner Brady and star rookie Andrew Luck was no match. The Patriots (7-3) won their fourth straight game and extended their lead in the AFC East to three games, although they may have lost tight end Rob Gronkowski to an arm injury.
The 59 points equals the team mark set in a 59-0 win over the Tennessee Titans on Oct. 18, 2009.
The Colts (6-4) had their four-game winning streak stopped by the NFL's best offense and one of its worst defenses.